LMB: Remote Control and Sound Kit
Bring your LEGO to life with our Light My Bricks Remote Control and Sound Kit! Add a whole new dimension to your LEGO sets with the ability to play back audio effects of your choosing.
This kit contains a tiny 2-watt speaker that can be easily concealed within your LEGO sets. But don't let its diminutive size fool you, it packs a lot of punch for a tiny speaker. Simply upload your desired audio MP3s, whether it's theme music, or a sound effects, the choice is yours!
If you have trouble clicking or tapping certain links, try right-clicking or holding and open in new tab.
Click or tap on "Instructions" to view the guide for this lighting kit.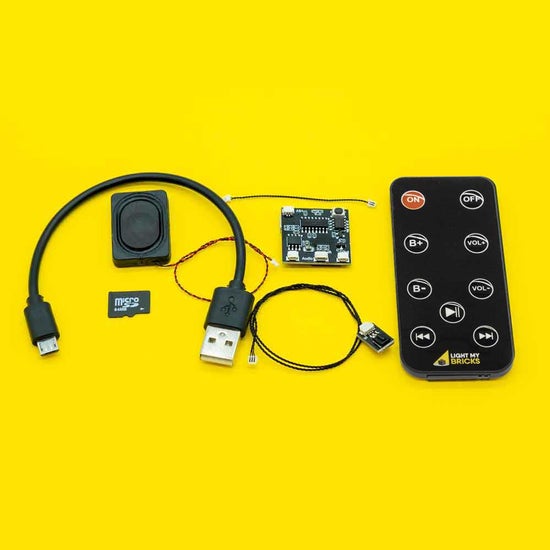 ---