10215 - UCS Obi-Wan's Jedi Starfighter
Light up the galaxy with the LEGO Star Wars UCS Obi-Wan's Jedi Starfighter 10215 and Light My Bricks!
This light kit features a total of 10 individual LEDs in which to illuminate your set. Manoeuvre through any asteroid field with powerful engines roaring and lit up with Large Cool White Bit Lights, fight back any attack with cannons blasting thanks to our Green Bit Lights and a Gun Effects Board!Obi Wan will need all the help he can get, navigating a Clone War dogfight or a seismic charge detonation! Make sure the Starfighter's cockpit details are lit up and ready to function, with a pair of Cool White Bit Lights. Boba and Jango might be in for their own surprise when they see this spacecraft again! Display your UCS UCS Obi-Wan's Jedi Starfighter with a Light My Bricks light kit today!
If you have trouble clicking or tapping certain links, try right-clicking or holding and open in new tab.
Click or tap on "HD" for a high quality version of the instructions, or "Compressed" for a data saver version.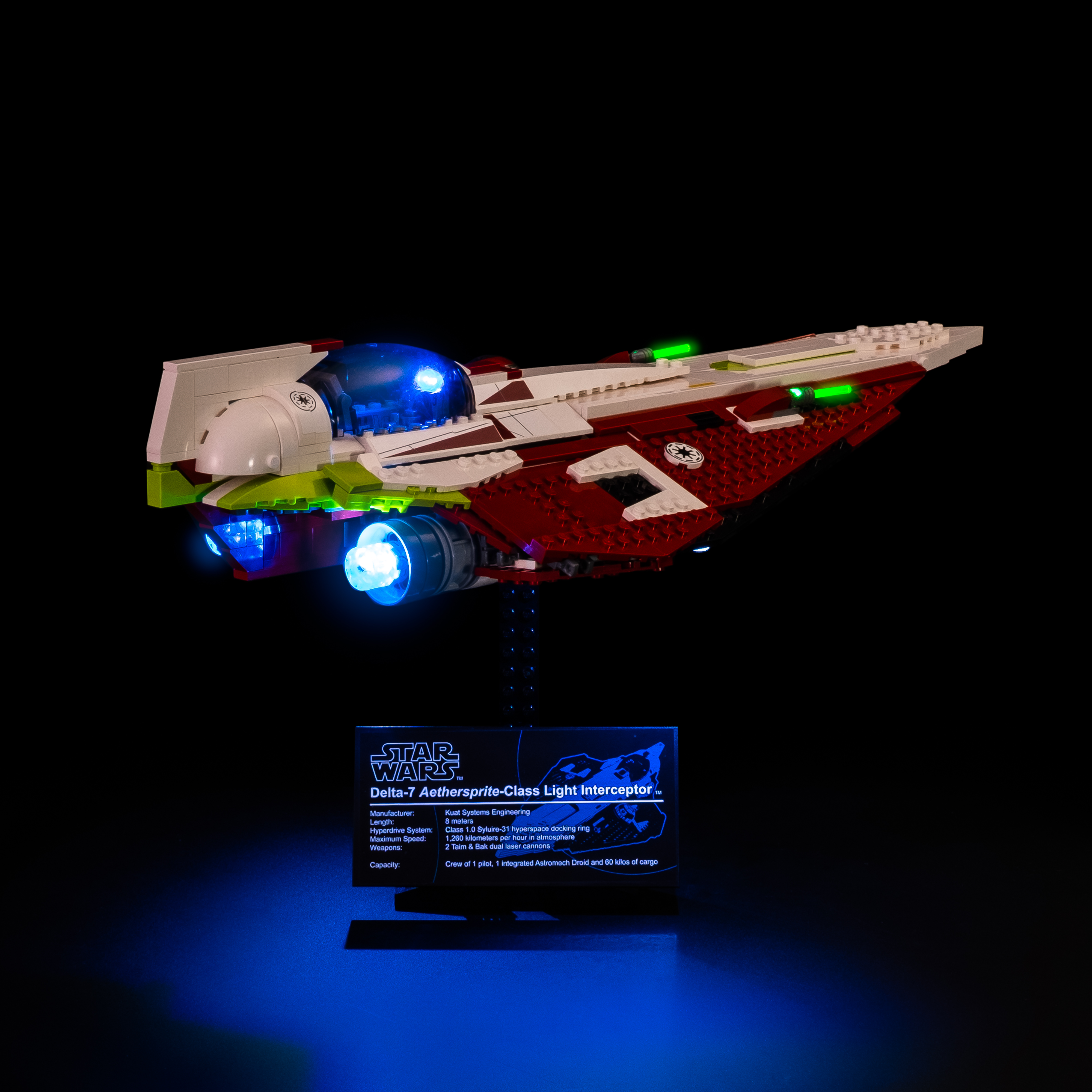 ---