75352 - Star Wars Emperor's Throne Room Diorama
The most iconic final battle in brick form - perfect your Emperor's Throne Room Diorama with Light My Bricks!
Light up your LEGO Star Wars Emperor's Throne Room Diorama 75352 with 24 individual LEDs! Including a pair of Large Cool White Bit Lights, shining through the Death Star's monstrous windows, accurately setting the cinematic scene for display.A series of Blue Bit Lights light up the control panels on either side of the Throne Room, each connected to one of our Dimmer Effects Boards. Adjust the brightness to suit your preference, the power is in your hands!
If you have trouble clicking or tapping certain links, try right-clicking or holding and open in new tab.
Click or tap on "HD" for a high quality version of the instructions, or "Compressed" for a data saver version.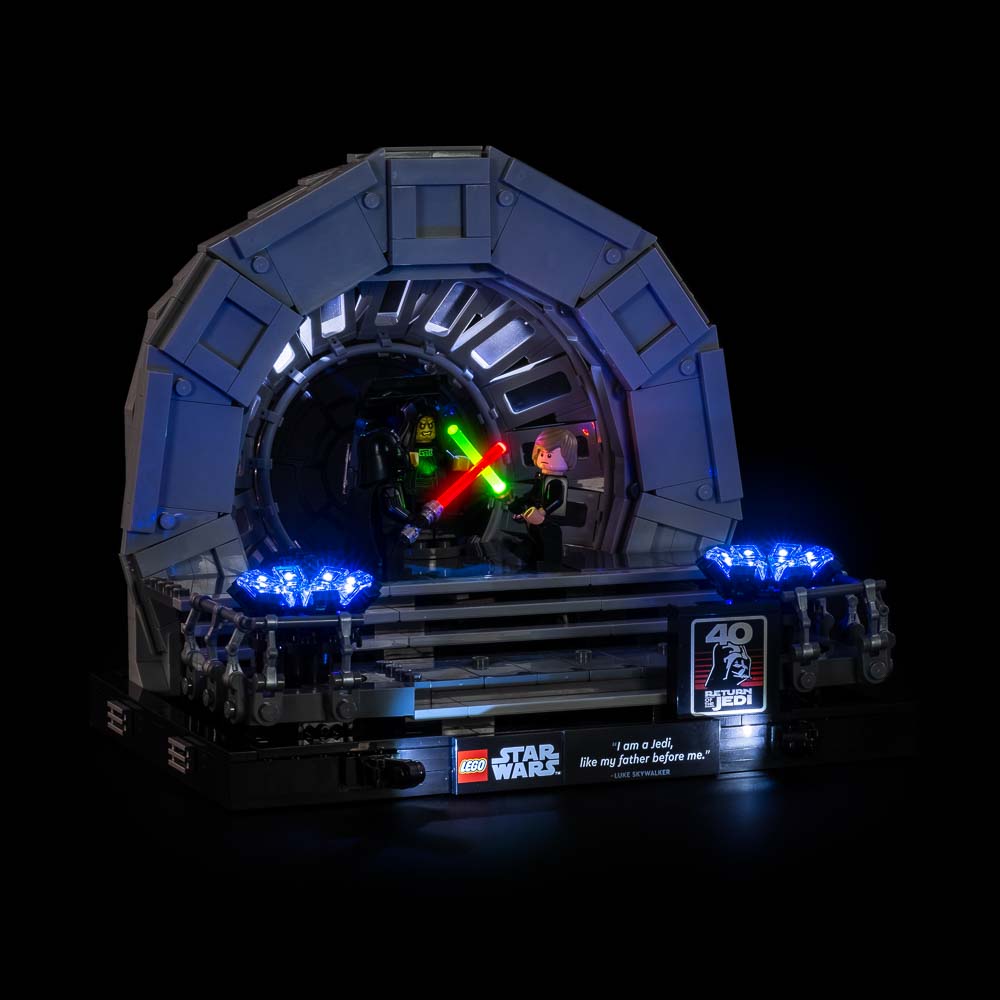 ---