76406 - Harry Potter Hungarian Horntail Dragon
Look to the skies! The Hungarian Horntail actually flys! Light up your LEGO Harry Potter Hungarian Horntail Dragon 76406 with Light My Bricks. Illuminate this incredible working display of one of the most feared creatures in all of the Wizarding World! Our light kit contains just 6 individual LEDs to produce this incredible illuminated display.
If you have trouble clicking or tapping certain links, try right-clicking or holding and open in new tab.
click or tap on "Instructions" to view the guide for this lighting kit.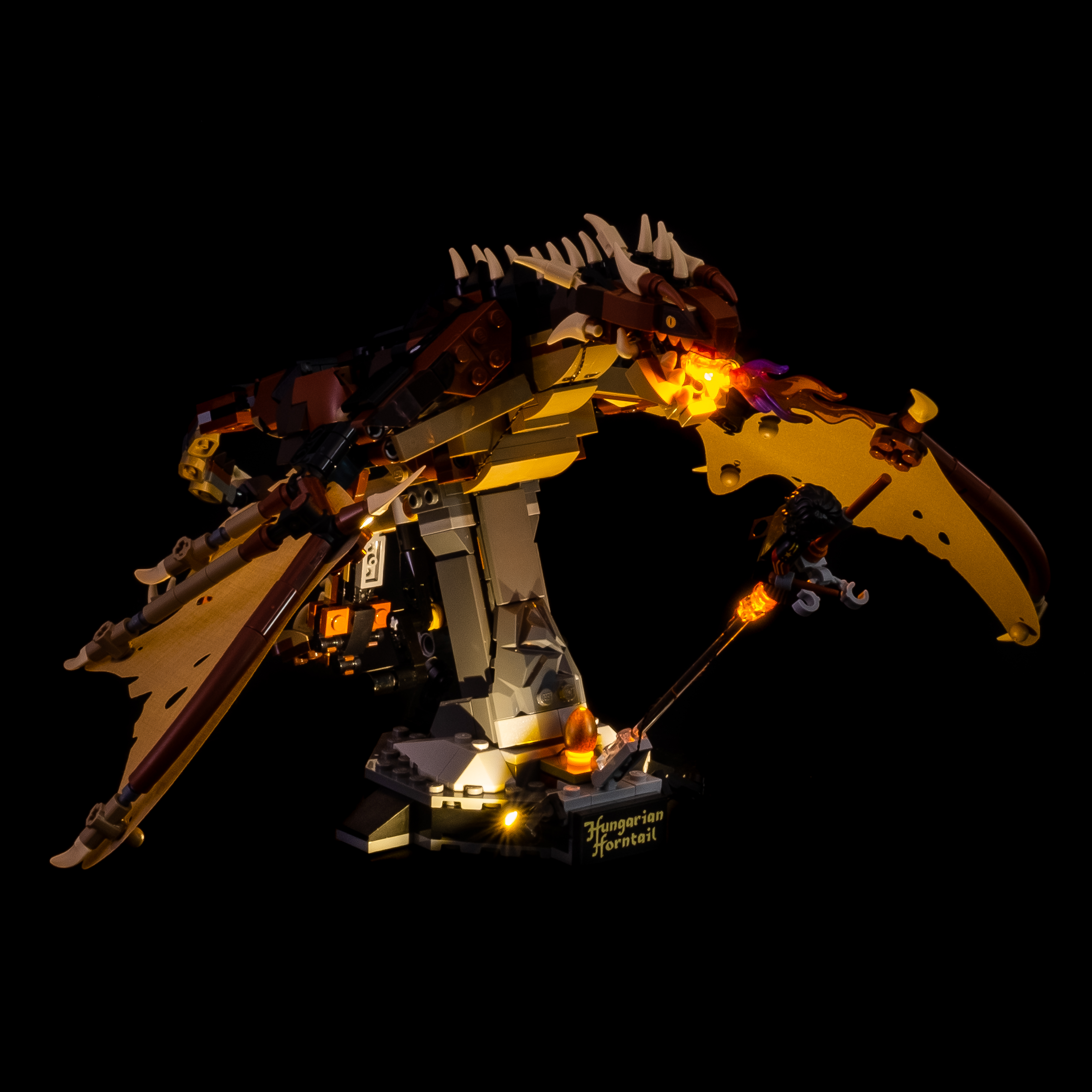 ---