​75095 - Star Wars UCS TIE Fighter
Stabilize your rear deflectors… because here they come! The LEGO Star Wars UCS Tie Fighter 75095 is swooping, diving, dodging and flying into any serious LEGO Star Wars collection! Time to light it up and defeat that Rebel scum!
If you have trouble clicking or tapping certain links, try right-clicking or holding and open in new tab.
Click or tap on "Instructions" to view the guide for this lighting kit.
All Flat Battery Packs have been replaced with USB Power Cables. In the event where you have a Flat Battery Pack, simply follow the instructions replacing the indicated USB Power Cable with the Flat Battery Pack.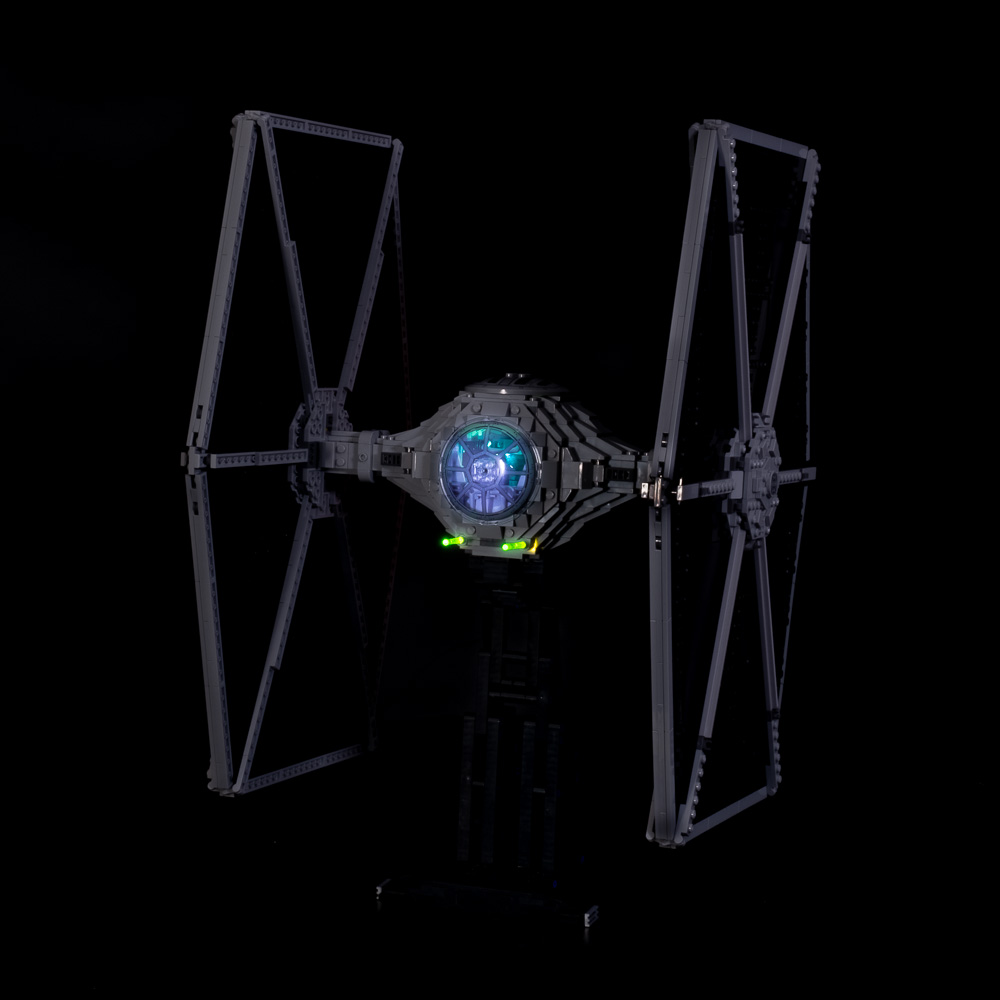 ---