10316 - The Lord of the Rings Rivendell
One LEGO set to truly rule them all! The LEGO Lord Of The Rings Rivendell 10316 is here - embark on a fantastic journey to illuminate the iconic Elven valley with Light My Bricks!
This light kit features 37 individual LEDs to emphasise the incredible details this epic set has to offer! Including several vibrant Light Blue Bit Lights to effectively bring the water details to life! Connected to one of our Pulse Effects Boards to make the crystal clear brick water shimmer and shine - just like on the silver screen!
If you have trouble clicking or tapping certain links, try right-clicking or holding and open in new tab.
Click or tap on "HD" for a high quality version of the instructions, or "Compressed" for a data saver version.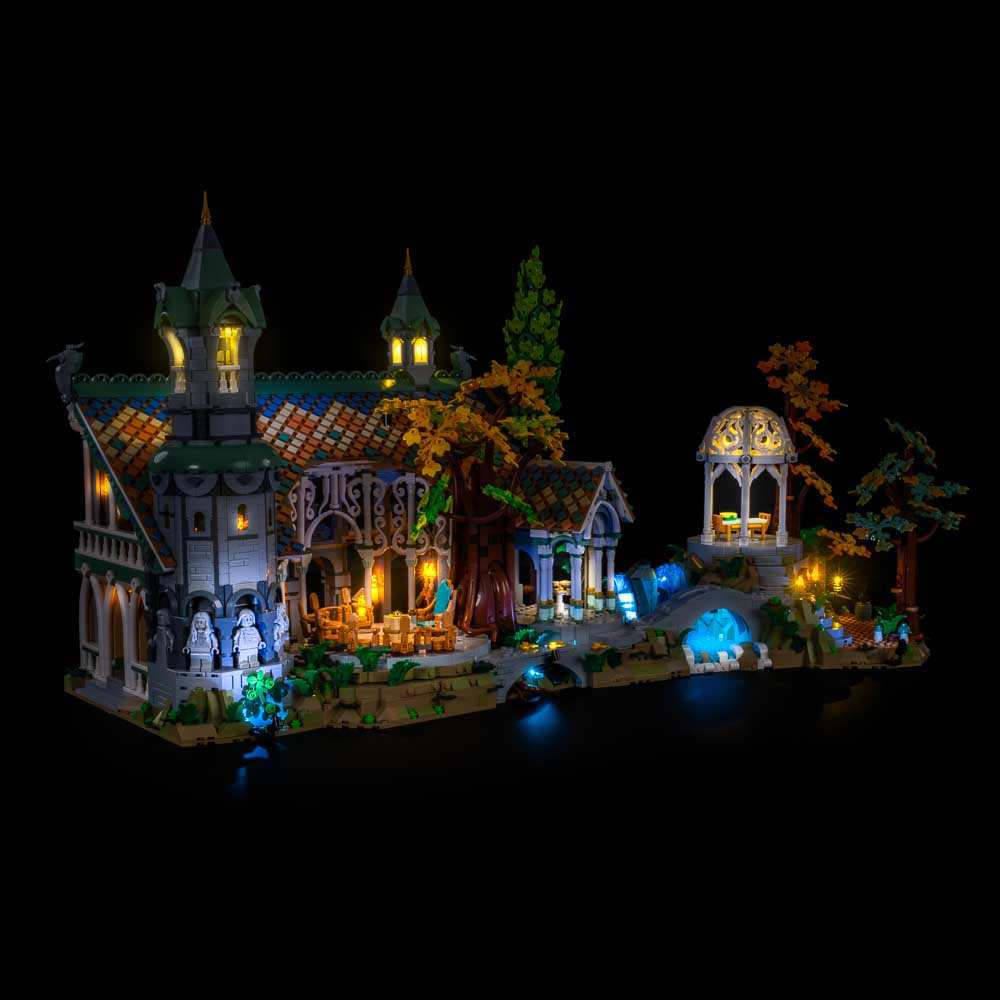 ---