21336 - The Office
Bears, Beets, Battlestar Gallactica - or better yet, LEGO, Lights and LEDs! Light up the LEGO Ideas The Office 21336 set with Light My Bricks!
It's time to bring everyone's favourite workplace to life and recreate the goofs and gags carried out by Jim, Dwight, Michael Scott and co in brick form. Our light kit features 13 individual LEDs, including our super bright Large Orange Bit Lights for that infamous trash can fire - connected to our Flicker Effects Board for some mockumentary realism!
If you have trouble clicking or tapping certain links, try right-clicking or holding and open in new tab.
Click or tap on "HD" for a high quality version of the instructions, or "Compressed" for a data saver version.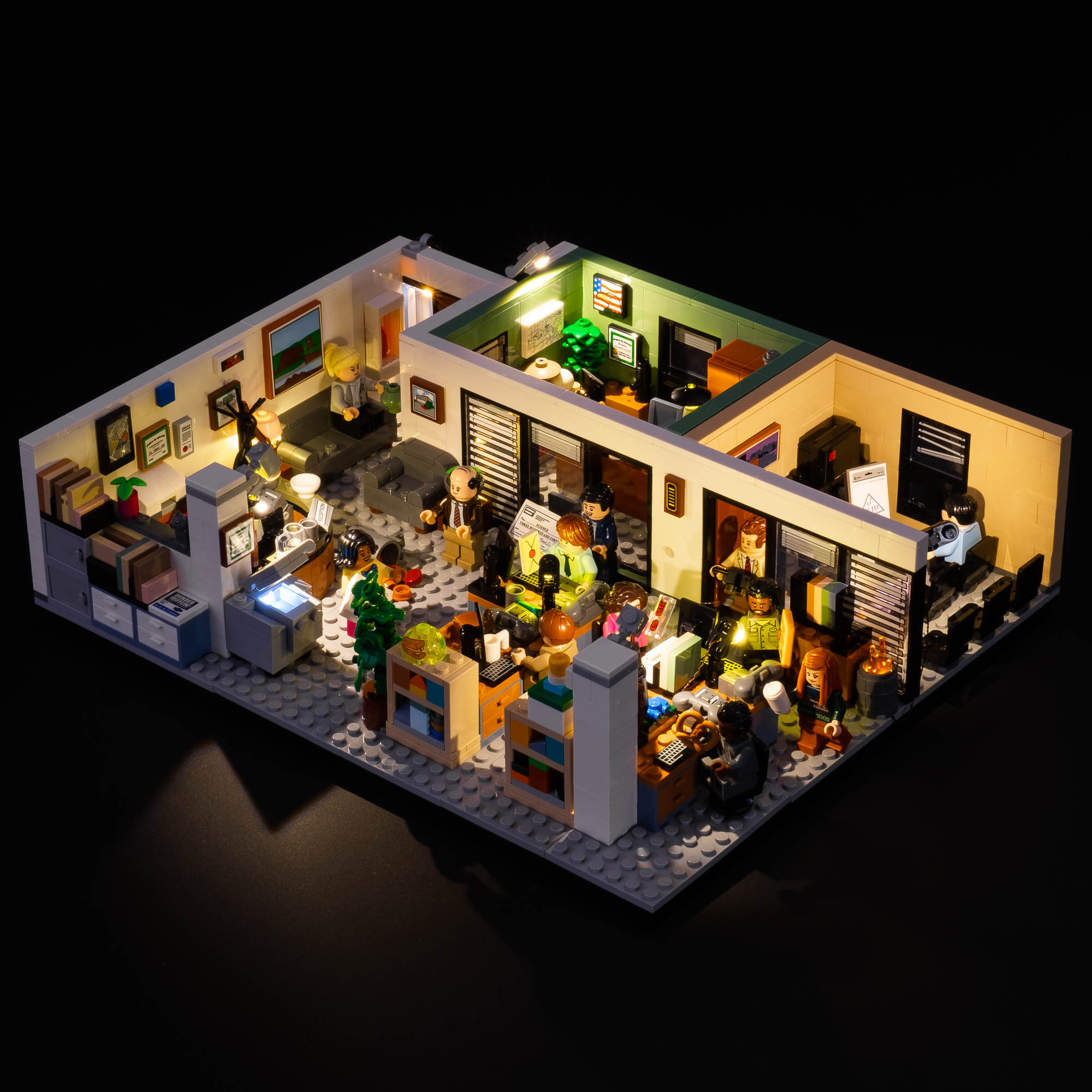 ---