21342 - The Insect Collection
The curious colours of the insect world are all on display here, let them shine when you light up the LEGO The Insect Collection 21342 with Light My Bricks! This light kit features 11 individual LEDs to carefully highlight the intricate details of these three brick-built models.
If you have trouble clicking or tapping certain links, try right-clicking or holding and open in new tab.
Click or tap on "HD" for a high quality version of the instructions, or "Compressed" for a data saver version.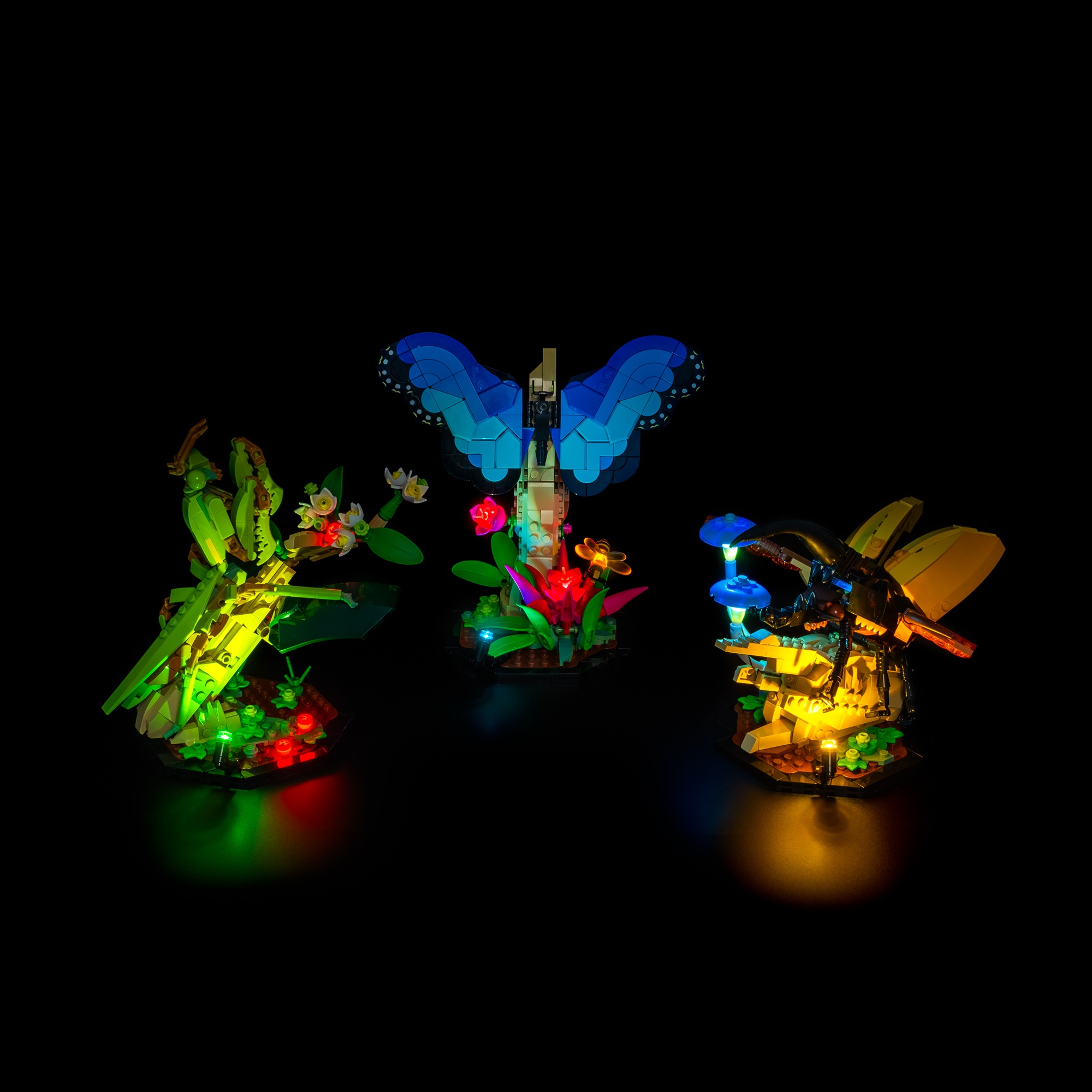 ---