76210 - Hulkbuster
A stunning suit of armor, fit to stun an angry Bruce Banner - Light up the LEGO Marvel Hulkbuster 76210 with Light My Bricks! Featuring 22 individual LEDs Stark Industries would be proud of, including 11 Large Blue Bit Lights - this light kit is all about impressive display and emphasising the imposing presence of the brick built mech's huge Hulkbusting form!
If you have trouble clicking or tapping certain links, try right-clicking or holding and open in new tab.
Click or tap on "HD" for a high quality version of the instructions, or "Compressed" for a data saver version.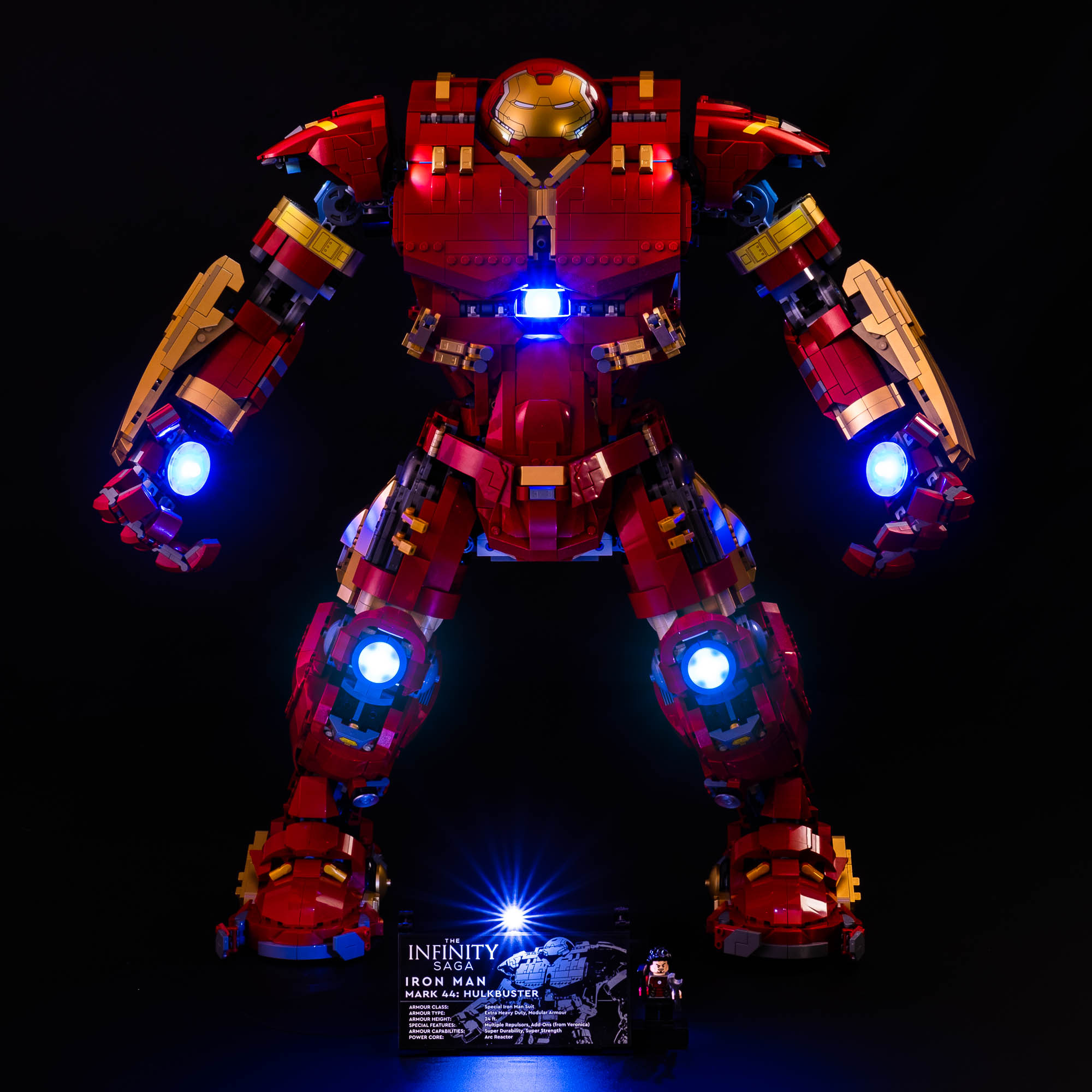 ---