​10224 - Town Hall
Town Hall is the central administrative hub of the Modular Building Series. This 3-storey building is currently the tallest model in the series and is packed full of wonderful features. So naturally, we had to light it up!
If you have trouble clicking or tapping certain links, try right-clicking or holding and open in new tab.
Click or tap on "Instructions" to view the guide for this lighting kit.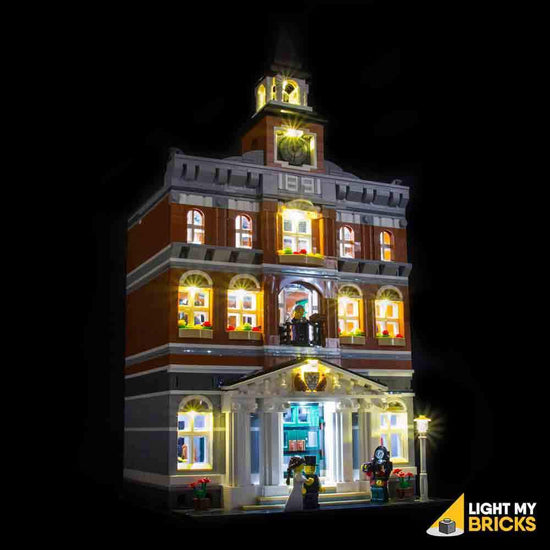 ---