10221 - Star Wars UCS Super Star Destroyer
Perhaps the longest ship in the Star Wars universe, the Executor-class Super Star Destroyer played a short but iconic role in the Skywalker saga movies. Measuring over 19 kilometres, LEGO's replica sits at an impressive 124.5cm (50 inches), and is built with over 3,000 pieces!
In the movie, Return of the Jedi, the Super Star Destroyer easily dwarfed all the battleships and cruisers around it, making it a force to be reckoned with. With the final scenes taking place between Luke Skywalker, Darth Vader and Emperor Palpatine on board this massive ship, LEGO fans will just love what we've done to bring this set to life.
If you have trouble clicking or tapping certain links, try right-clicking or holding and open in new tab.
Click or tap on "Instructions" to view the guide for this lighting kit.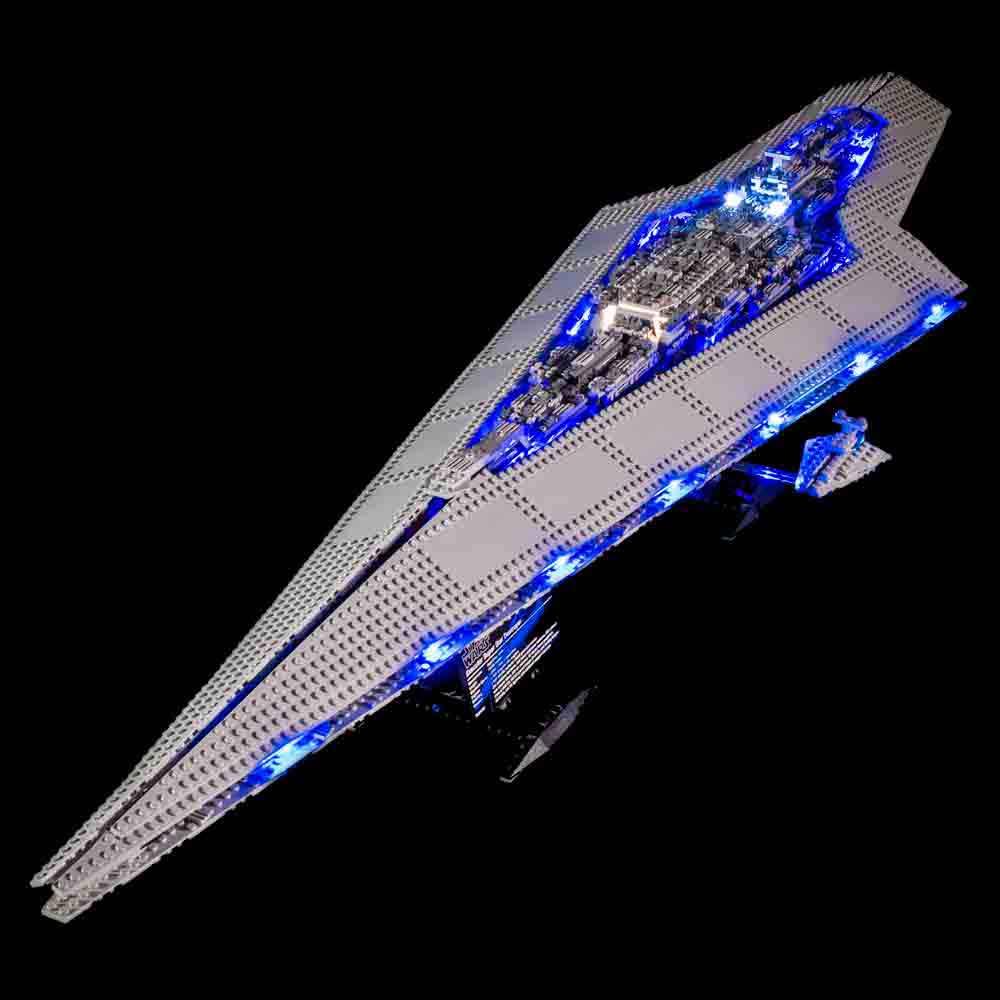 ---