10303 - Loop Coaster
Step right up! Step right up! It's time to sit down, strap in and take your LEGO Loop Coaster 10303 to soaring new display heights with Light My Bricks! This light kit features a dizzying 47 individual LEDs! Including a wide range of White, Cool White & Large Warm White Bit Lights to bring this fun-filled, action-packed set to life!
If you have trouble clicking or tapping certain links, try right-clicking or holding and open in new tab.
Click or tap on "HD" for a high quality version of the instructions, or "Compressed" for a data saver version.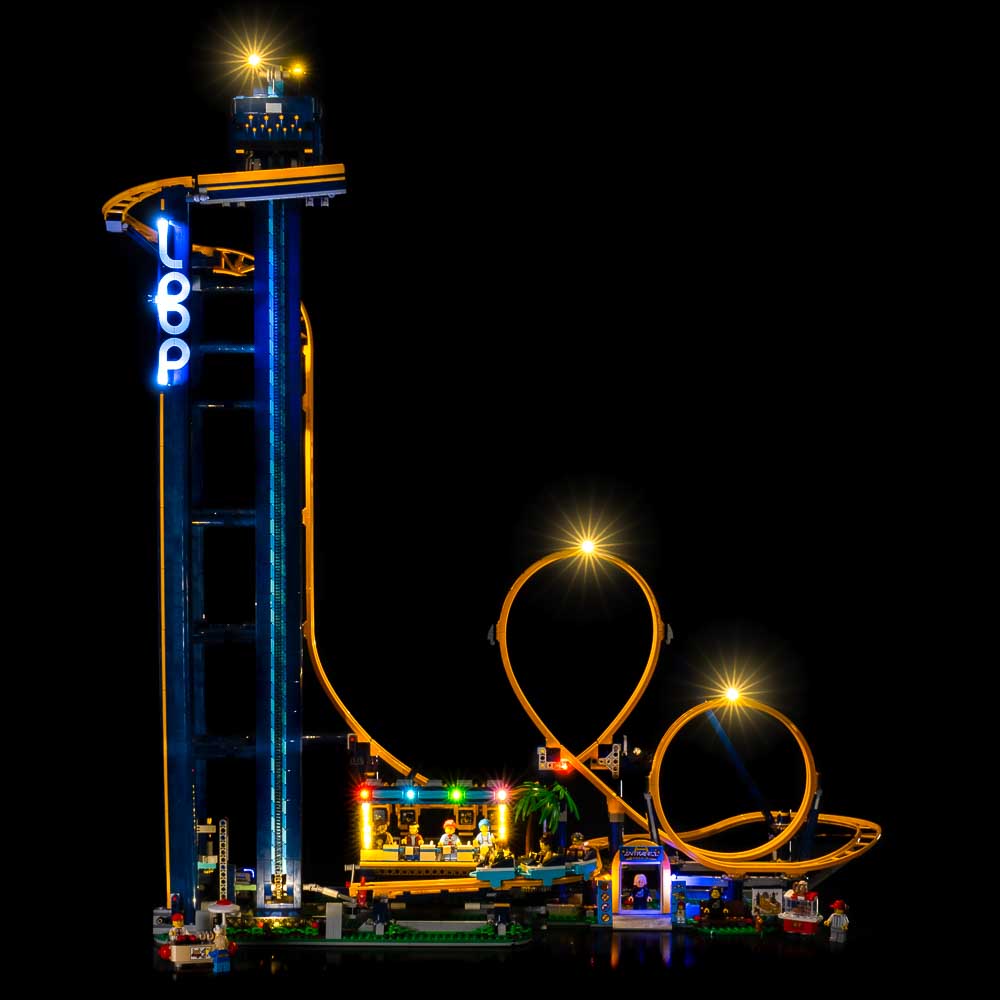 ---