​75953 - Harry Potter Hogwarts Whomping Willow
The Harry Potter Whomping Willow (75953) light kit by Light My Brick will transform your LEGO set and bring it to life!
Help Harry and Ron get back to Hogwarts and recreate scenes from the Harry Potter franchise with this light kit that comes with 19 individual lights, including our ultra-small micro-bit lights to illuminate the model's candles.
If you have trouble clicking or tapping certain links, try right-clicking or holding and open in new tab.
Click or tap on "Instructions" to view the guide for this lighting kit.
Important Note: The Micro Battery Pack to power the car has been removed as of June 2022 due to child safety regulations. Please use the 50cm Connecting Cable in place of the Battery Pack to tether off the expansion board at step 34.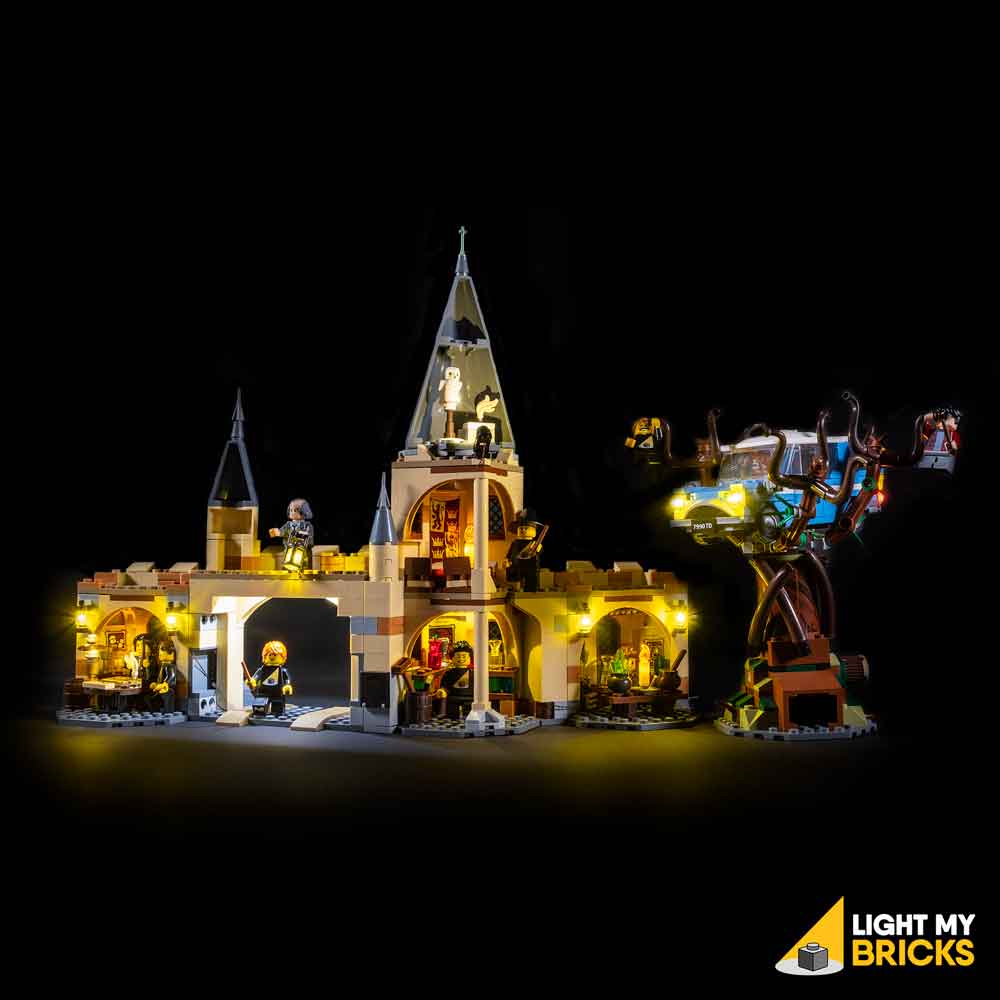 ---