​21328 - Seinfeld
You ever notice that… a LEGO set is never really complete without lights? What's the deal with that?!
Jokes aside, every comedian needs the spotlight and our light kit provides just that - and a few more! Light up your LEGO IDEAS Seinfeld 21328 set with 10 individual LEDs, including our super bright Large Bit Lights for that 'roll camera' feel. This kit also comes complete with a range of LEGO elements to build a spot light just for Jerry's act! *Seinfeld bass line*
If you have trouble clicking or tapping certain links, try right-clicking or holding and open in new tab.
Click or tap on "HD" for a high quality version of the instructions, or "Compressed" for a data saver version.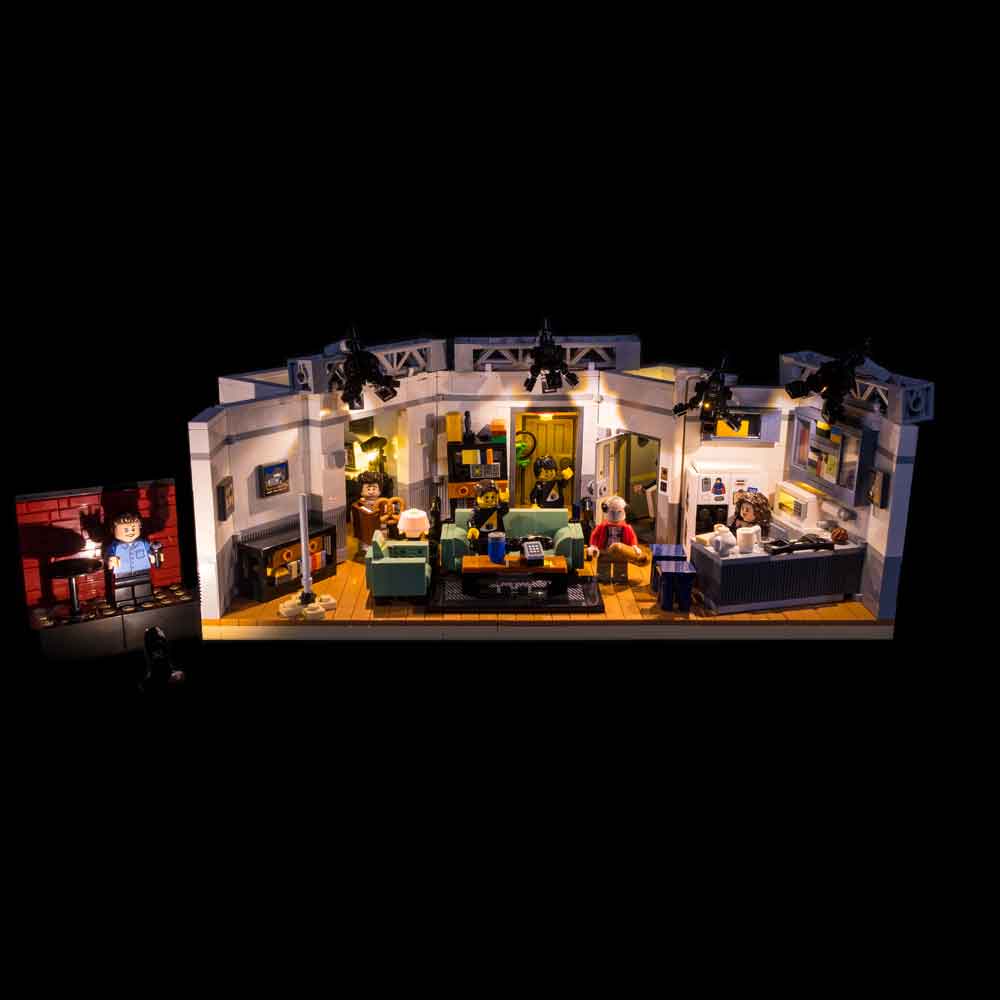 ---