76423 - Harry Potter Hogwarts Express & Hogsmeade Station
Tickets please! Hogwarts Express now arriving at Hogsmeade! - Light up the LEGO Harry Potter Hogwarts Express Train Set with Hogsmeade Station 76423 set with Light My Bricks! Bring this fun train set to life with 11 individual LEDs. Fire up that coal-burning engine as well as the station's fireplaces with several Orange Bit Lights.
If you have trouble clicking or tapping certain links, try right-clicking or holding and open in new tab.
Click or tap on "HD" for a high quality version of the instructions, or "Compressed" for a data saver version.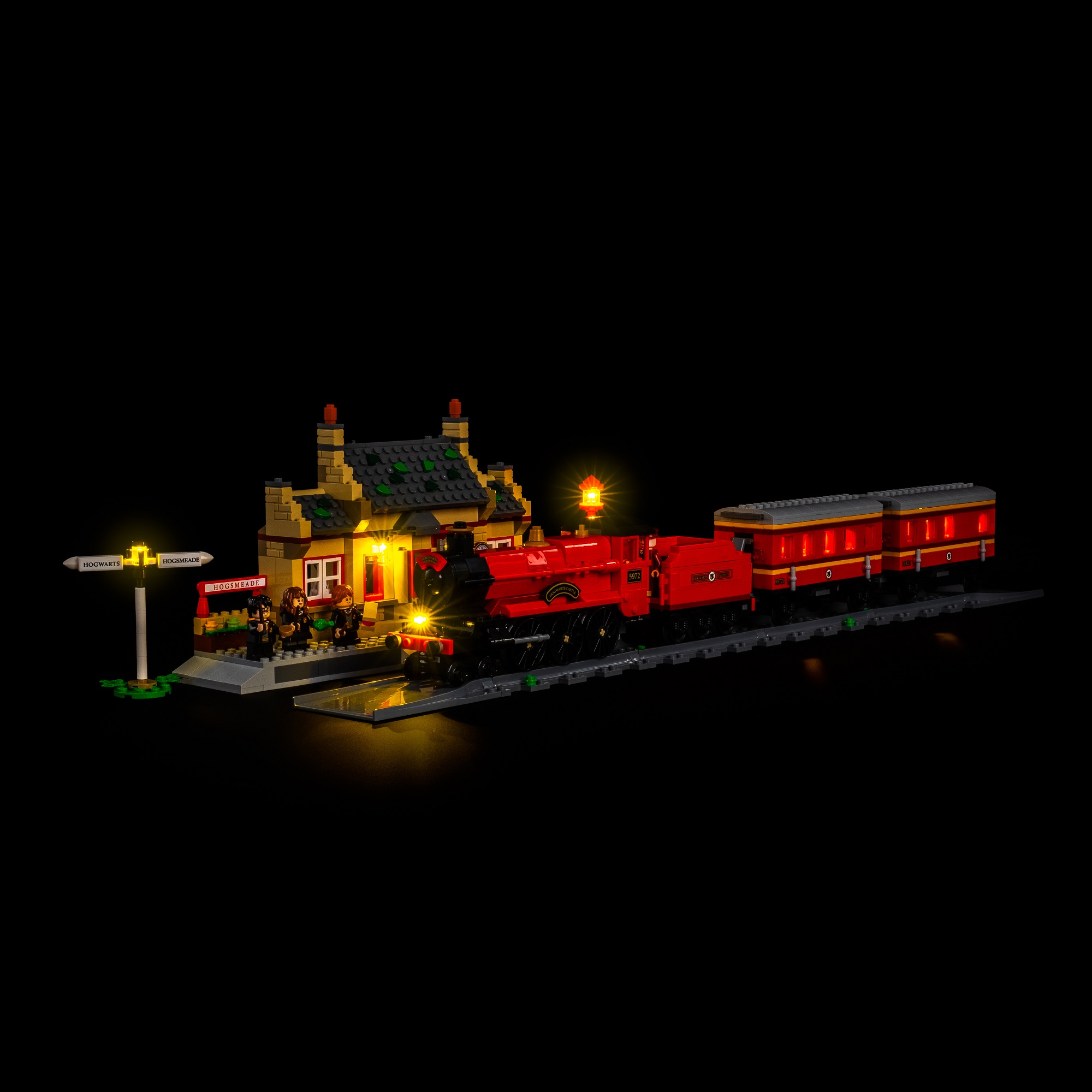 ---