​21309 - NASA Apollo Saturn V (discontinued)
The NASA Apollo Saturn V was an iconic moment in space history and LEGO and the Ideas team released an iconic set to mark that momentous occasion. To celebrate the launch of the popular LEGO rocket set, we've released our very own Light My Bricks LEGO® Lighting Kit.
If you have trouble clicking or tapping certain links, try right-clicking or holding and open in new tab.
click or tap on "Instructions" to view the guide for this lighting kit.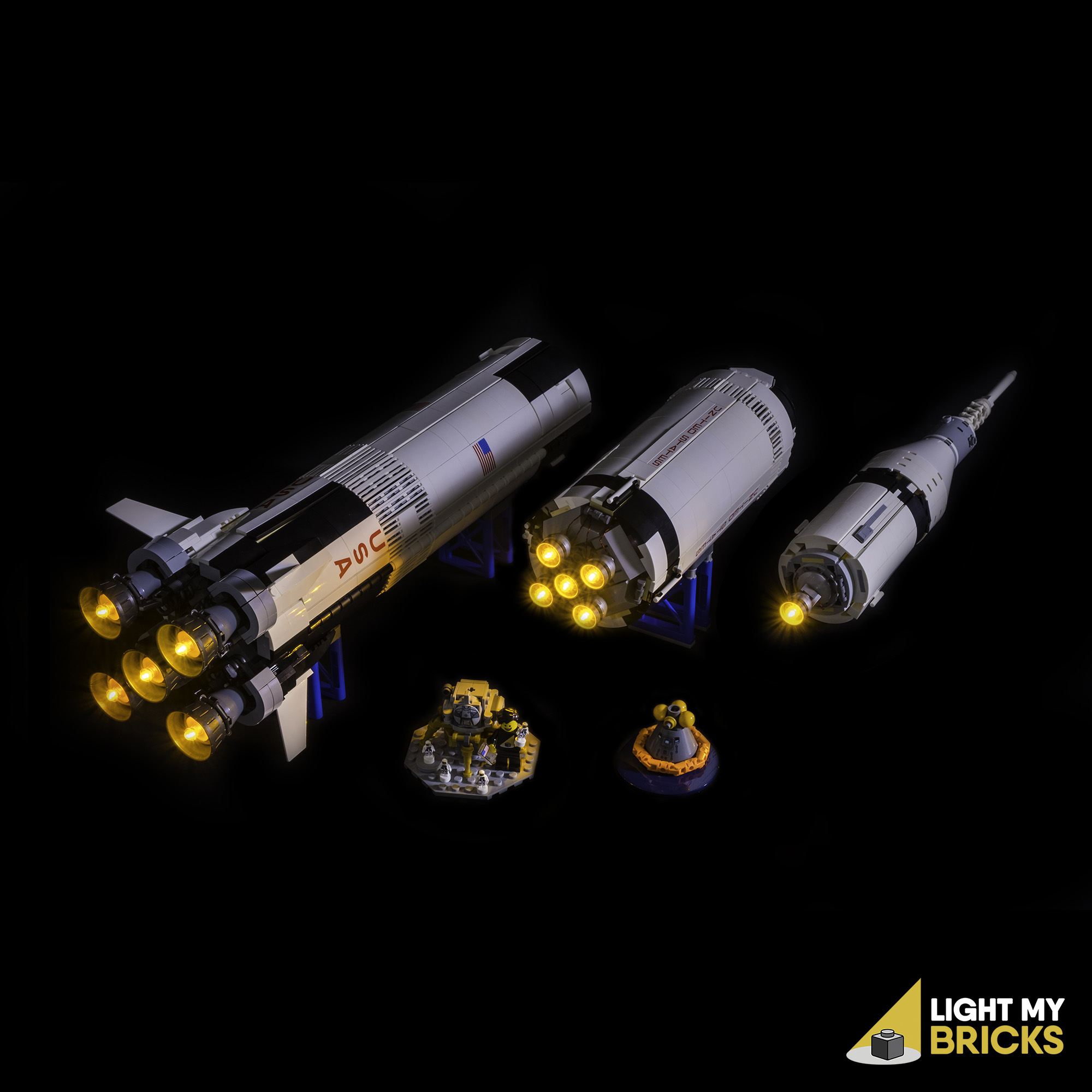 ---