​10232 - Palace Cinema
(Create new article at home page and copy contents of this template into that article)
Get excited with all the glitz and glamour of the movies, with the Palace Cinema from the LEGO® Modular Building series!
If you have trouble clicking or tapping certain links, try right-clicking or holding and open in new tab.
Click or tap on "Instructions" to view the guide for this lighting kit.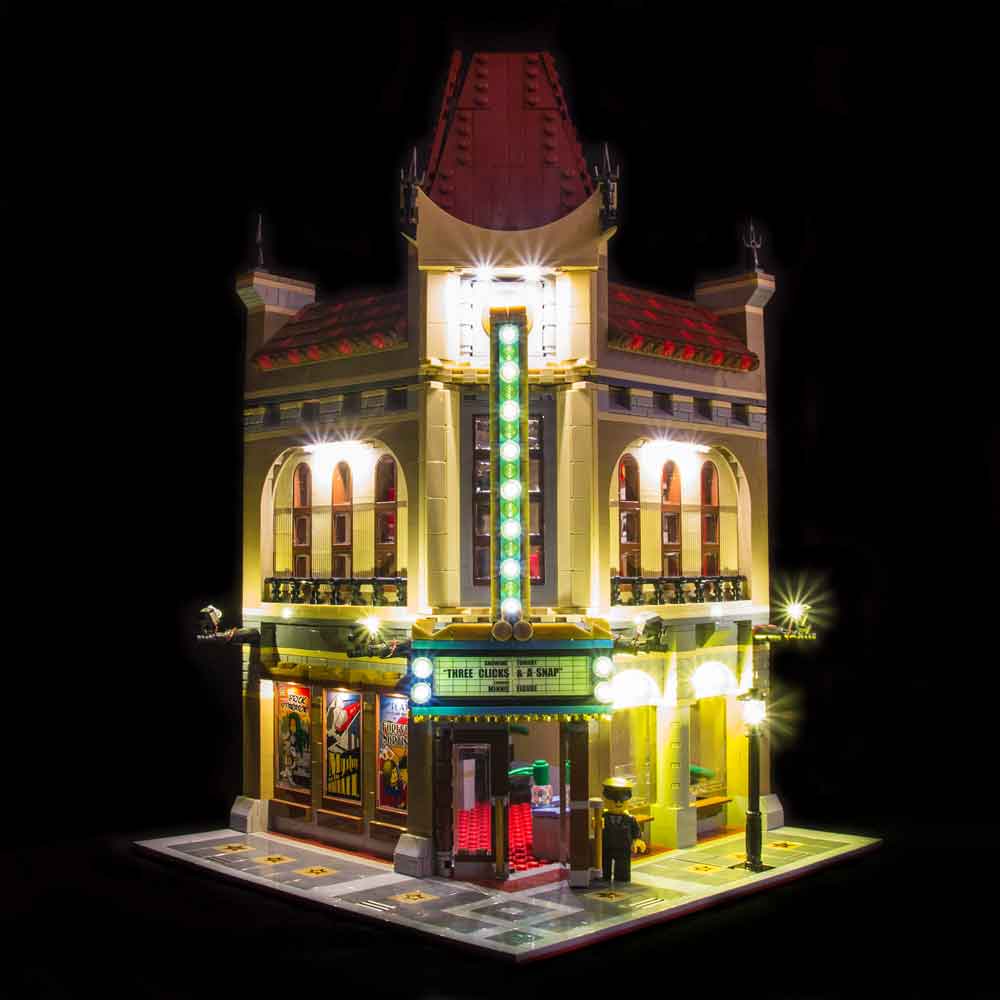 ---