​10232 - Palace Cinema
Get excited with all the glitz and glamour of the movies, with the Palace Cinema from the LEGO® Modular Building series! This set includes 39 individual LED lights. Great lengths have gone into highlighting all the wonderful details this set has to offer, including street lighting, flashing billboards and internal lighting!
If you have trouble clicking or tapping certain links, try right-clicking or holding and open in new tab.
Click or tap on "HD" for a high quality version of the instructions, or "Compressed" for a data saver version.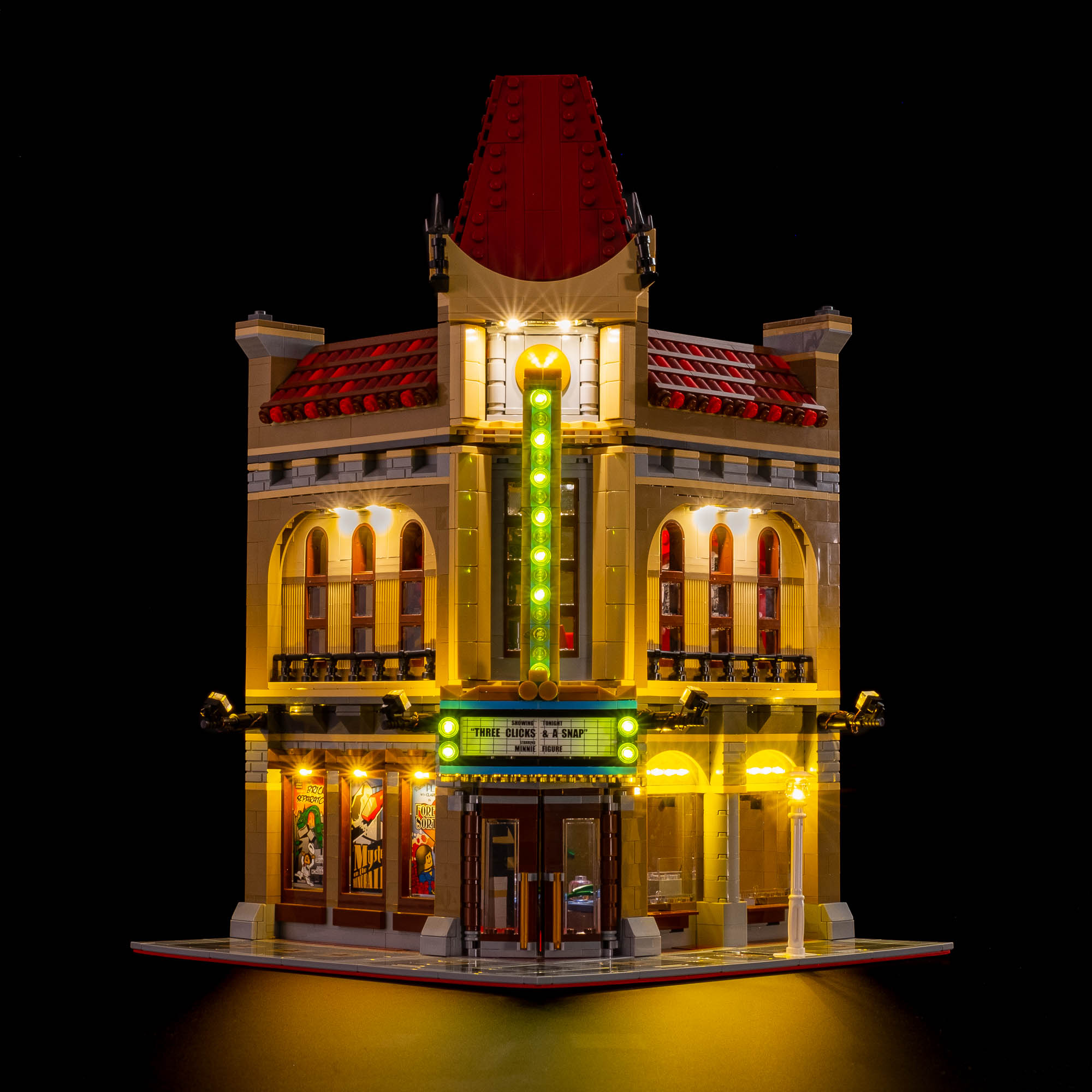 ---