75325 - The Mandalorian's N-1 Starfighter
Bring your own tales of Tatooine to life, by lighting up the LEGO The Mandalorian N-1 Starfighter 75325 with Light My Bricks!
Our light kit features 35 individual LEDs! This mode of transport has seen a thing or two since the days of Naboo - but there's no missing those powerful twin rocket boosters, glowing an intense blue thanks to a pair of our Custom 14 LED Plate Components!uctions, anyone can light up their LEGO set. All our kits are plug and play - no electronics knowledge needed!
If you have trouble clicking or tapping certain links, try right-clicking or holding and open in new tab.
Click or tap on "HD" for a high quality version of the instructions, or "Compressed" for a data saver version.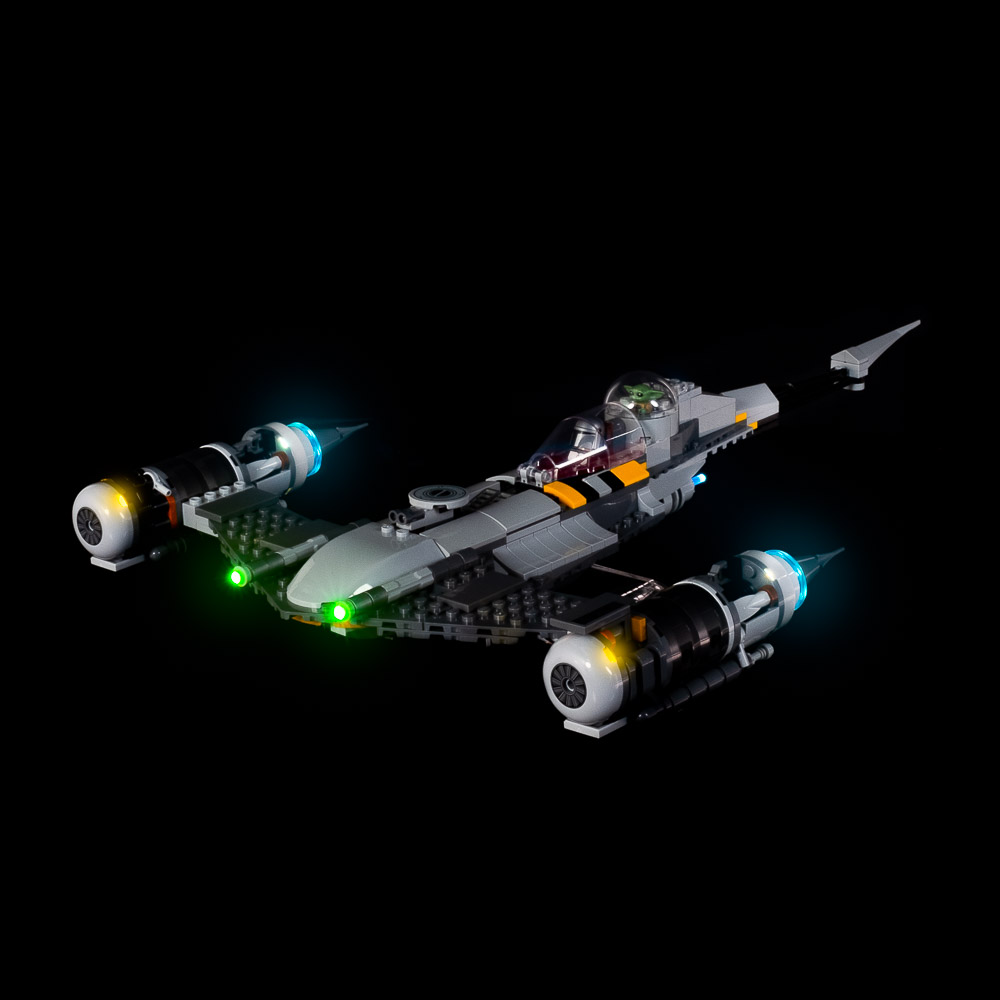 ---