21341 - Hocus Pocus The Sanderson Sisters' Cottage
It's just a bunch of hocus pocus after all! So, light up the LEGO Hocus Pocus: The Sanderson Sisters' Cottage 21341 with Light My Bricks and see the powerful return of the sinister sisters... back from the grave!
Bring this seriously spooky LEGO set to life with 28 individual LEDs. The character-filled cottage is bathed in a haunting candle-lit glow, thanks to 12 Micro Bit Lights, so small they can fit in the tiniest of LEGO spaces - and flickering away with film-like realism, once connected to a Flicker Effects Board!
If you have trouble clicking or tapping certain links, try right-clicking or holding and open in new tab.
Click or tap on "HD" for a high quality version of the instructions, or "Compressed" for a data saver version.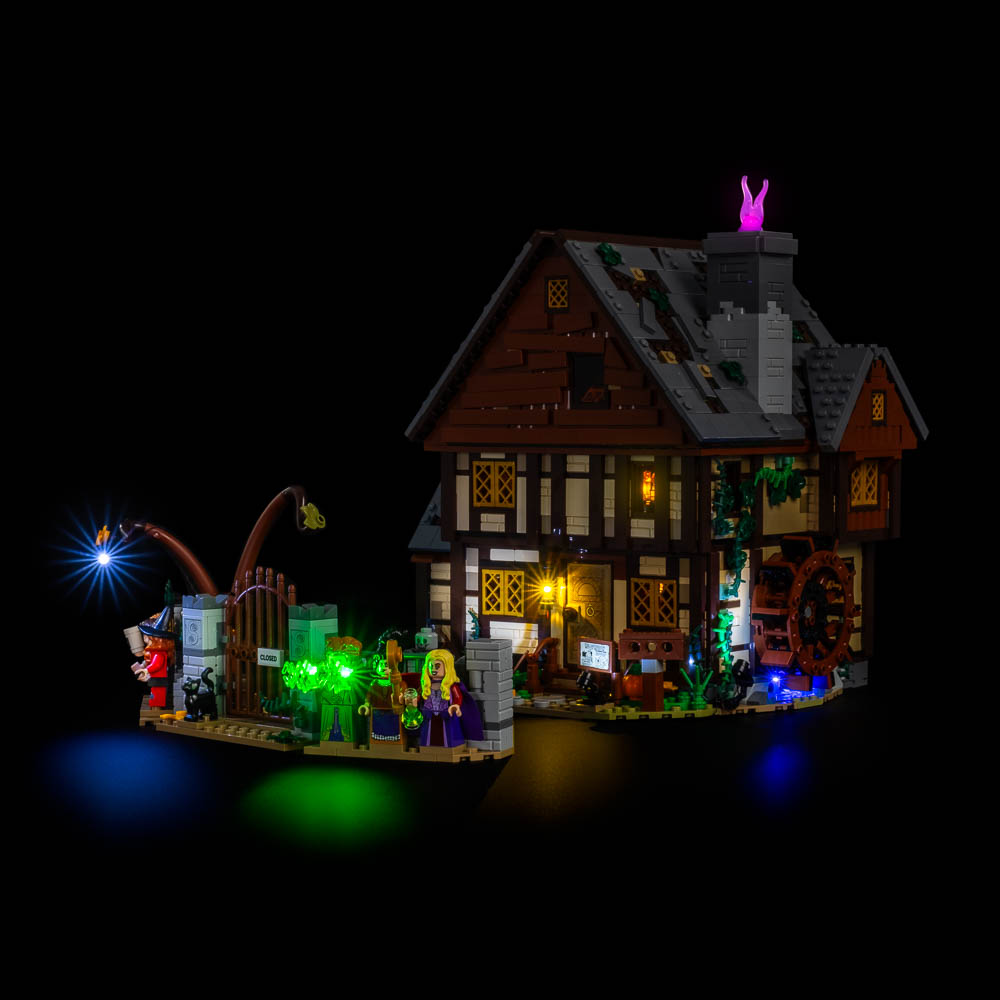 ---