​10264 - Corner Garage
The LEGO Corner Garage (10264) is a throw-back to the 1950s and will surely put a smile on the face of modular building fans. Every town needs a local mechanic, and this new addition to the Creator Expert series fits the bill perfectly. With its classic style gas pump, adjacent workshop and kiosk, the Corner Garage will fit right in with the rest of your LEGO town.
If you have trouble clicking or tapping certain links, try right-clicking or holding and open in new tab.
Click or tap on "HD" for a high quality version of the instructions, or "Compressed" for a data saver version.
NOTE: If you have purchased the Corner Garage Light Kit with a Micro Battery Pack, please use the guide below.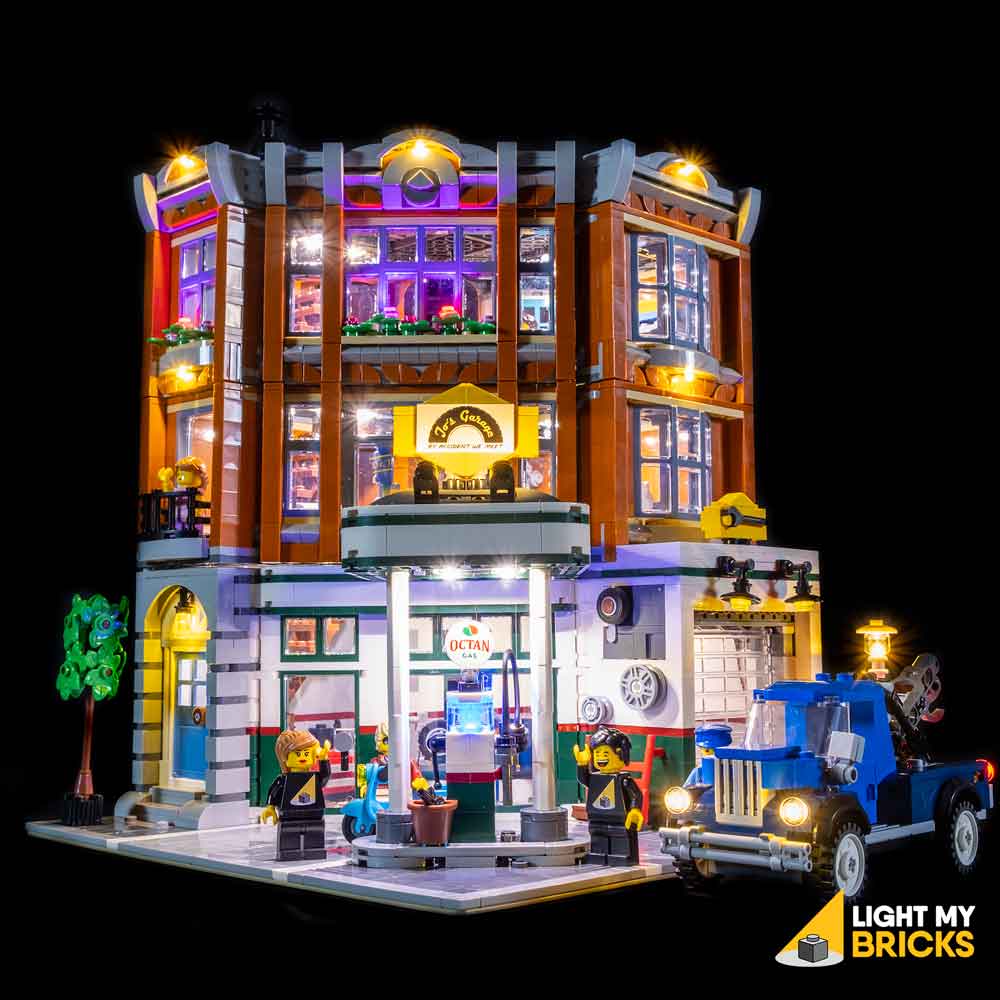 ---