10197 - Fire Brigade
The LEGO Fire Brigade is the 4th LEGO Modular Building Series release from LEGO and represents the emergency response team for the LEGO townsfolk. Modelled after a 1930s fire station, this Creator Expert building set contains 2,231 LEGO bricks and is the first Modular Building to come with an independent vehicle in the form for a fully functional fire truck!
If you have trouble clicking or tapping certain links, try right-clicking or holding and open in new tab.
Click or tap on "Instructions" to view the guide for this lighting kit.
IMPORTANT NOTE: USB Power Cable has replaced Flat & Round Battery Packs (CR2032) as of June 2022 due to child safety regulations. Please use the USB Power Cable in place of the Battery Pack.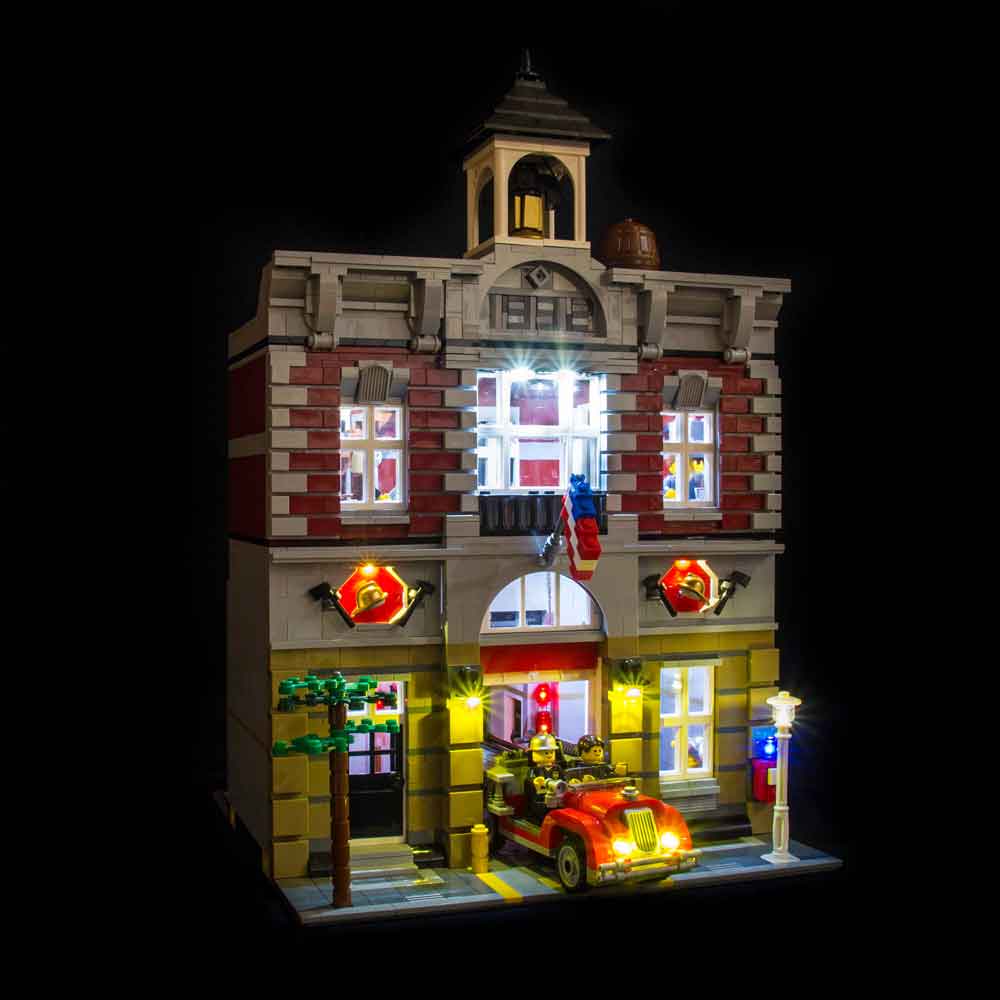 ---