​42115 - Lamborghini Sian FKP 37
A top of the line supercar (LEGO® set) deserves a top of the line light kit, and Light My Bricks have pulled out all the stops to bring this roadster to life.To really make this vehicle shine and resemble the iconic headlights of the Lamborghini Sian, Light My Bricks have developed a special headline LED bar with 64 (yes, sixty-four) individual LEDS integrated into a single component. Unlike most light bars that push light through a tube, this component has LED lights throughout - making a hyper-realistic, super bright headlight.
If you have trouble clicking or tapping certain links, try right-clicking or holding and open in new tab.
Click or tap on "HD" for a high quality version of the instructions, or "Compressed" for a data saver version.
Click or tap on "Instructions" to view the guide for this lighting kit. (Whether it has one or two links)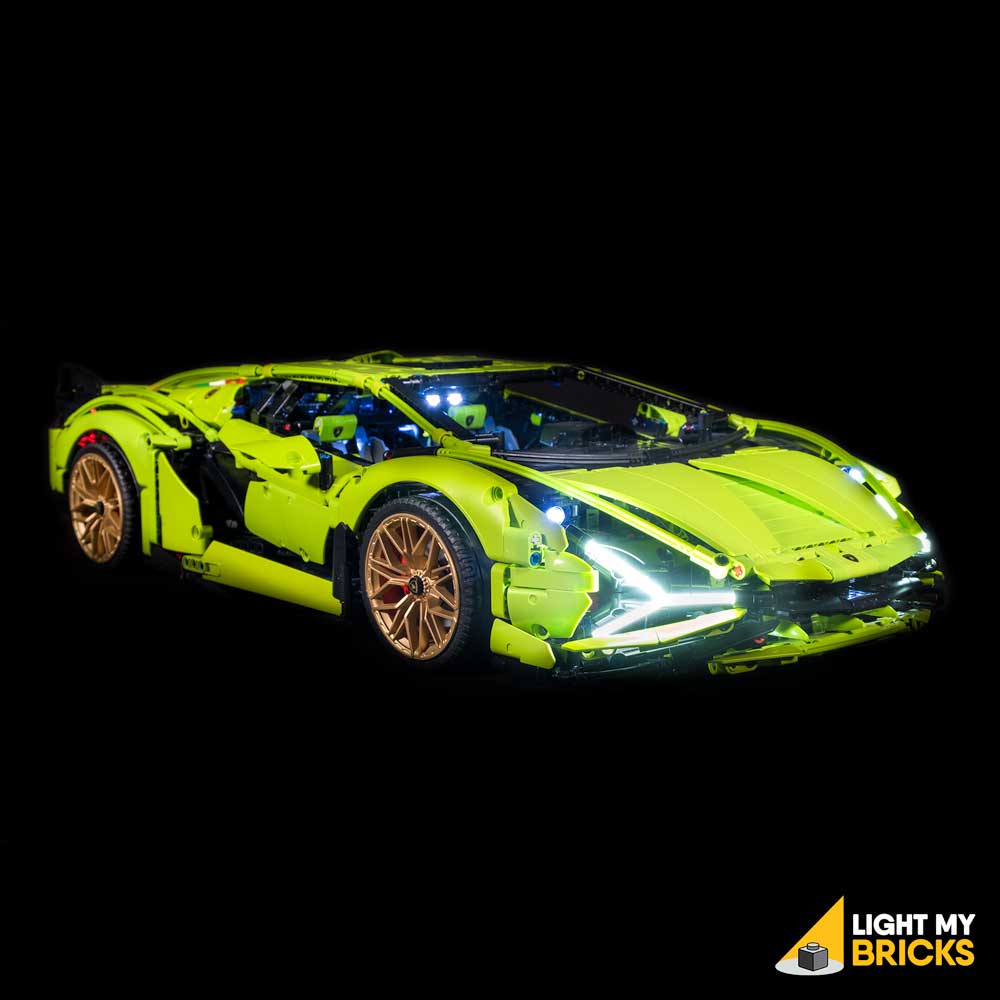 ---