10289 - Bird of Paradise
Perfect your LEGO Expert Creator Bird of Paradise 10289 display with lights! 7 individual LEDs are all that's needed to let these LEGO leaves and flowers really shine. This Light My Bricks light kit comes with enough LEGO elements to create 4 complete Spotlights - incorporate with our Large Warm White Bit Lights to place the Birds of Paradise front and centre of your home or office display.
If you have trouble clicking or tapping certain links, try right-clicking or holding and open in new tab.
Click or tap on "HD" for a high quality version of the instructions, or "Compressed" for a data saver version.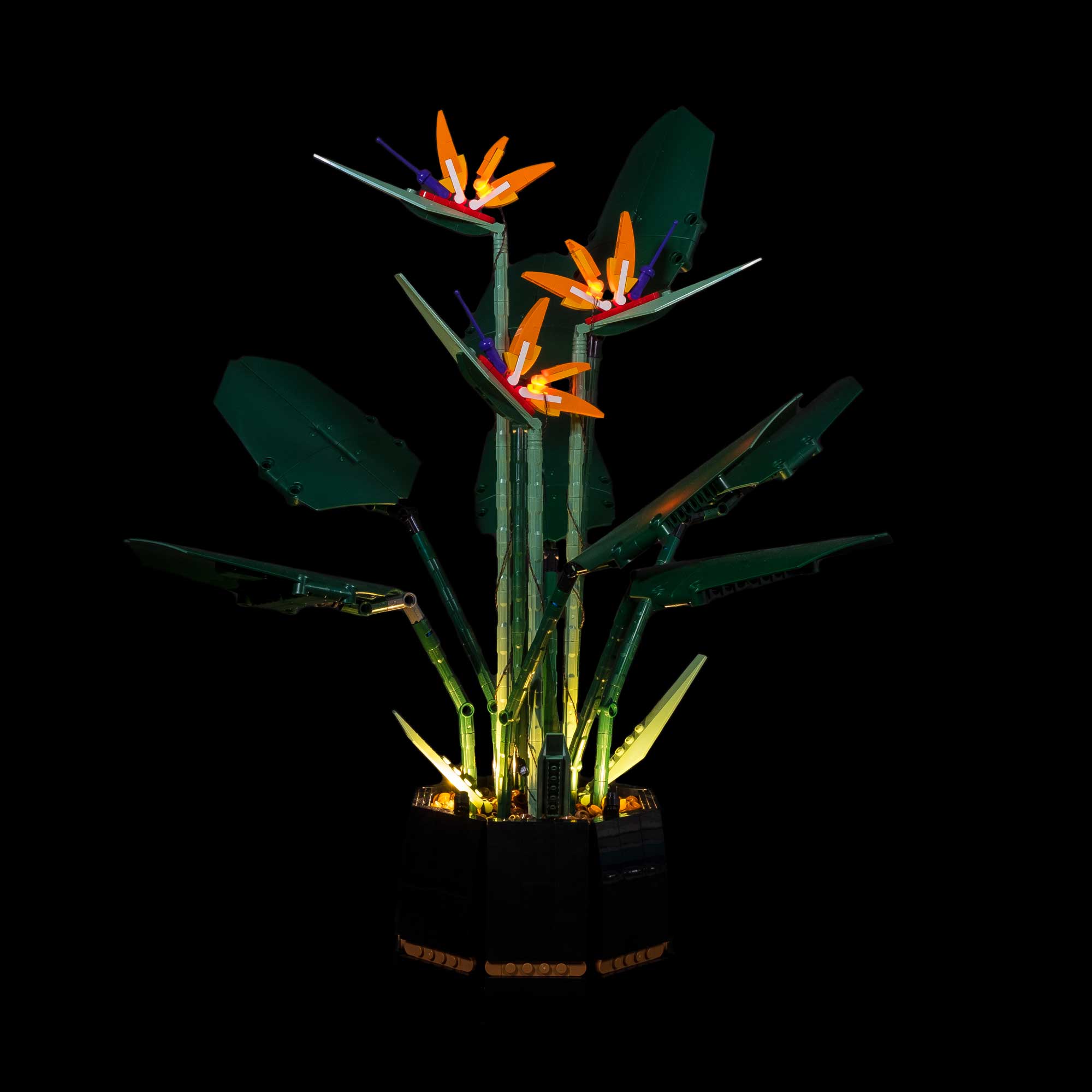 ---