71799 - Ninjago City Markets
It's the city that never sleeps! See The LEGO Ninjago City Markets 71799 truly come alive with Light My Bricks! This light kit features 57 individual LEDs and is absolutely bursting with every colour of the neon rainbow! From the blue lagoon-like waters below, to the pink and purple skyline above! This entire set is drenched in vibrant colour thanks to a multitude of our Bit Lights.
If you have trouble clicking or tapping certain links, try right-clicking or holding and open in new tab.
Click or tap on "HD" for a high quality version of the instructions, or "Compressed" for a data saver version.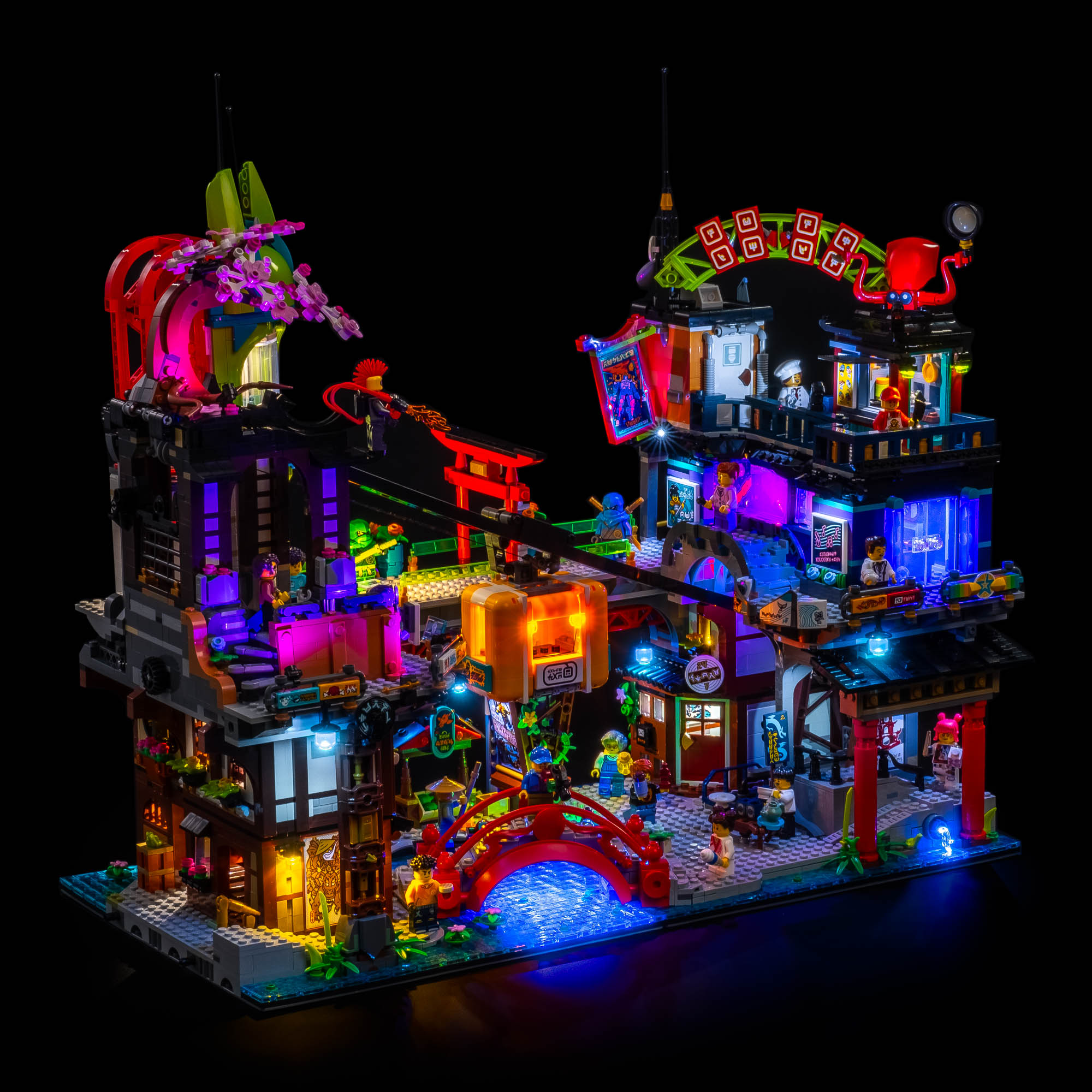 ---