10182 - Cafe Corner
The LEGO Corner Cafe (10182) is the very first release in the LEGO Modular Building Series and is responsible for starting a town building craze among AFOL (Adult Fans Of LEGO) community.
Launched in 2007, Cafe Corner is a take on a European style cafe/hotel building. With a brick count of 2056 pieces, this eye-catching building has kick started what has become a huge LEGO collector's hit.
Built upon three-storeys on a 32x32 base plate, the level of detail and advanced build techniques from this Creator Expert line has something for everyone.
If you have trouble clicking or tapping certain links, try right-clicking or holding and open in new tab.
Click or tap on "Instructions" to view the guide for this lighting kit.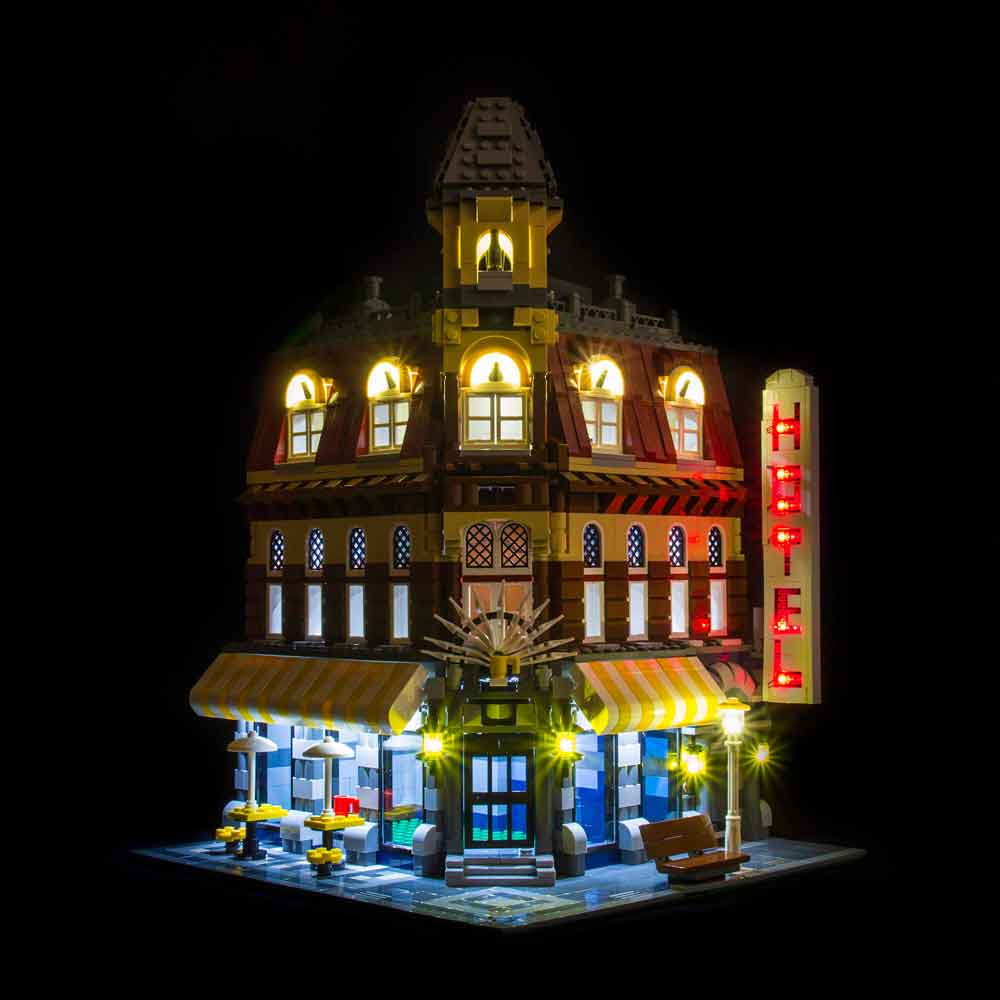 ---