75968 - 4 Privet Drive
It's time for Harry to break out - and it's time for you to light up the LEGO Harry Potter 4 Privet Drive 75968 set with Light My Bricks!
Bring this fun, lively LEGO set to life with 10 individual LEDs. A most memorable scene of Harry escaping out of his upper bedroom window when Ron appears in the levitating iconic car - light it up with our twin Yellow and Red Bit Lights, then place it on the Trans Clear bricks provided for silver screen authenticity! This kit is expertly designed for both play and display.
If you have trouble clicking or tapping certain links, try right-clicking or holding and open in new tab.
Click or tap on "HD" for a high quality version of the instructions, or "Compressed" for a data saver version.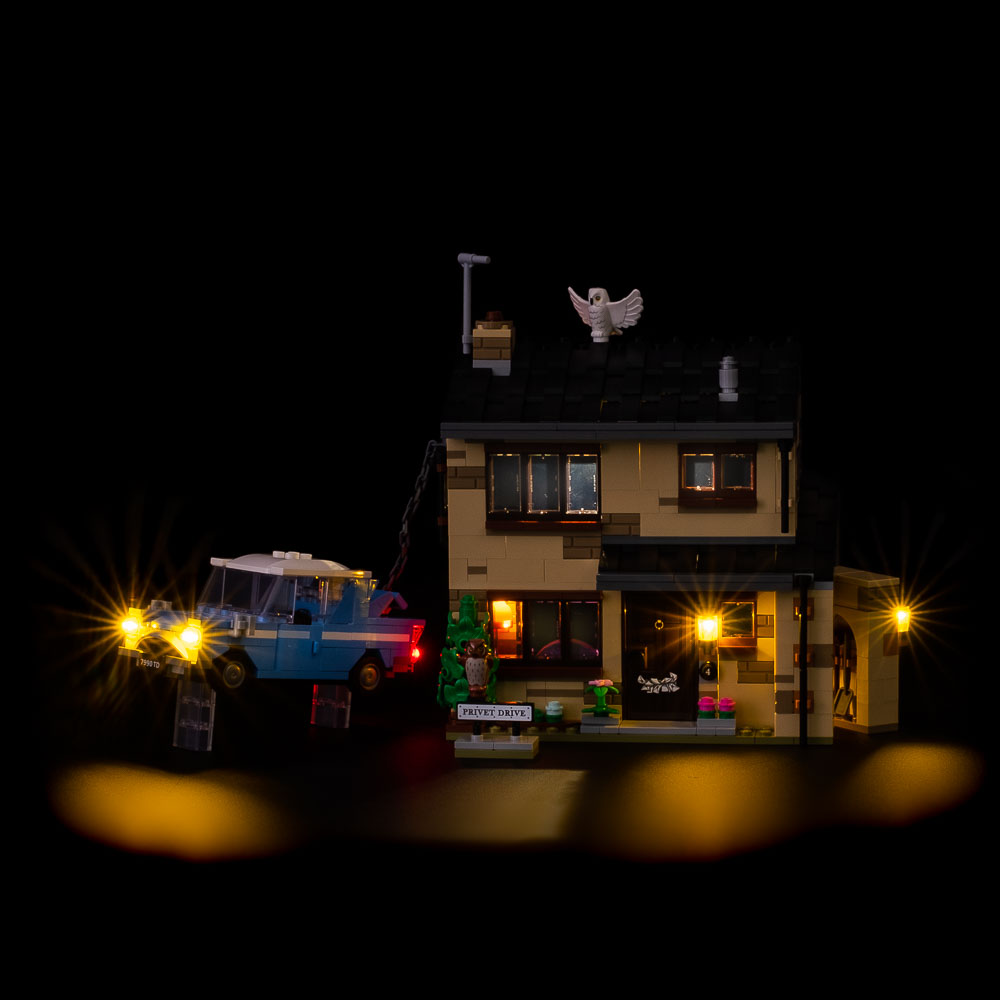 ---