10247 - Ferris Wheel 2.0
Step right up! Step right up - the carnival has come to town! Step up and LIGHT up The LEGO Creator Expert Ferris Wheel 10247 with Light My Bricks!
Our light kit features a sky-high 197TBC individual LEDs! Including a whopping 12 of our custom-designed RGB Sound Controlled Strip Lights! One for each spoke of the wheel! These components light up, animate and dance in rhythm with the joyful music of the carnival! Simply connect to our RGB Remote Control & Sound Board and engage the RGB Remote for an incredible show of light and sound - fit for any LEGO Fairground. Upload your own favourite festival mp3 tracks to the Mini SD card provided and dance the warm carnival nights away!
If you have trouble clicking or tapping certain links, try right-clicking or holding and open in new tab.
Click or tap on "HD" for a high quality version of the instructions, or "Compressed" for a data saver version.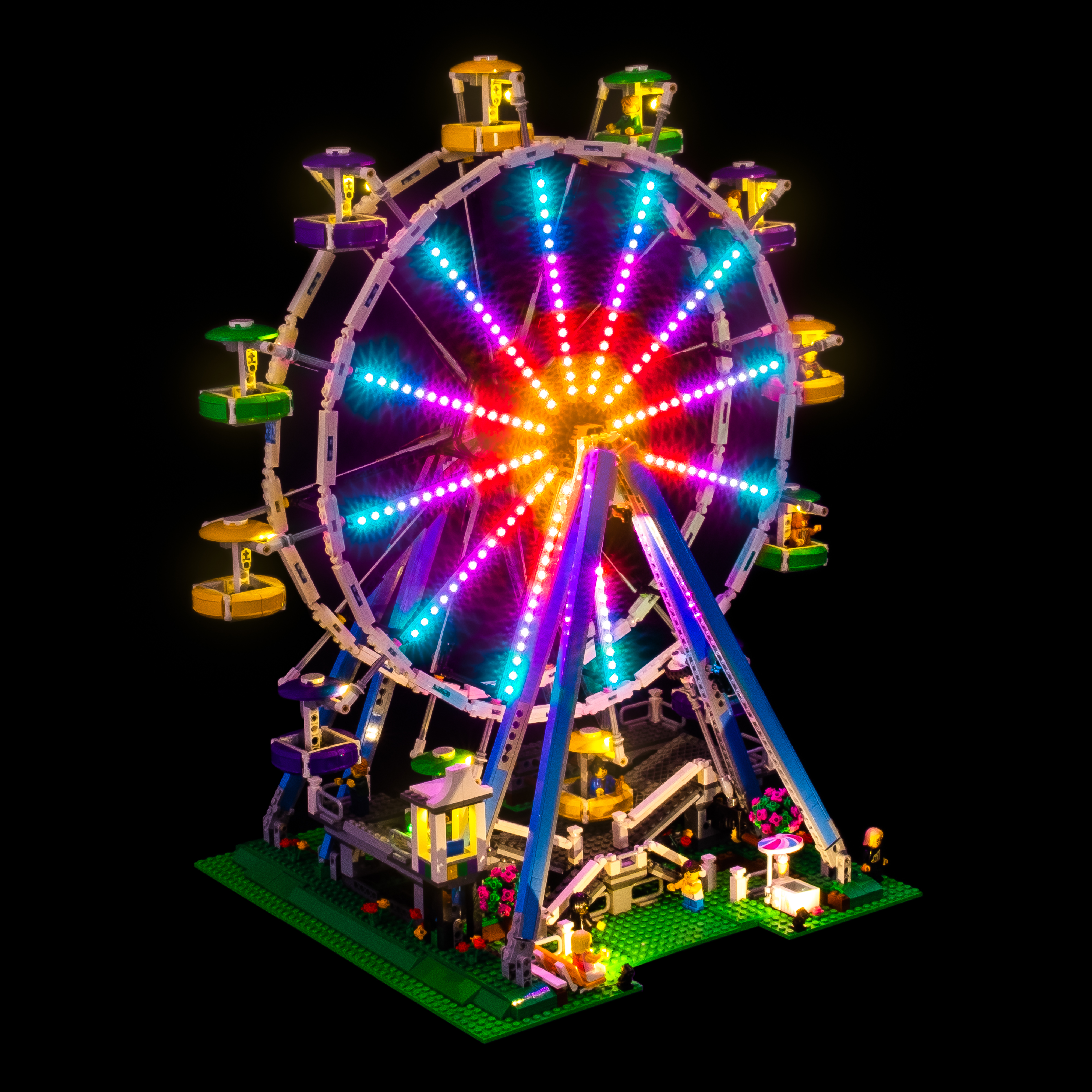 ---