40499 - Santa's Sleigh
No LEGO Christmas display is complete without Santa and his sleigh! Add light to your LEGO Santa's Sleigh 40499 with Light My Bricks!
This festive light kit includes 17 individual LEDs to bring Santa's sleigh and his dutiful reindeer to life this Christmas!
Our Flashing White Bit Lights dance and blink on and off underneath several Christmas coloured provided plates. Making sure no matter where you are in the world, you won't miss Saint Nick flying through the sky, delivering all those great gifts - in brick form!
If you have trouble clicking or tapping certain links, try right-clicking or holding and open in new tab.
Click or tap on "HD" for a high quality version of the instructions, or "Compressed" for a data saver version.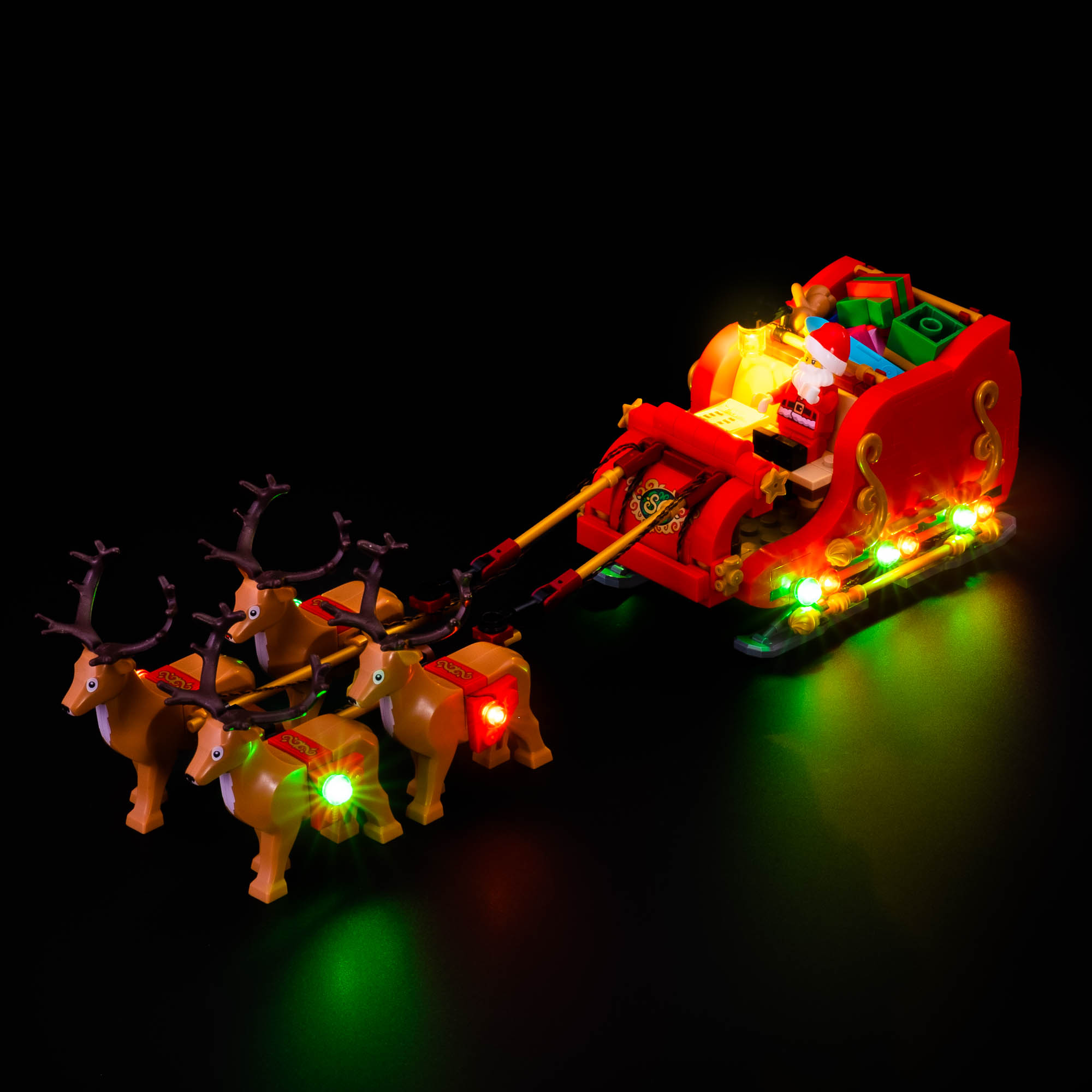 ---