76832 - Lightyear XL-15 Spaceship
To infinity and beyond! Buzz Lightyears' XL-15 Spaceship is here, back in brick form to save the galaxy from the evil Zurg. Light it up with Light My Bricks! Our LEGO XL-15 Spaceship 76832 light kit features 8 individual LEDs. Earth's favourite Space Ranger will be spotted flying across the galaxy, rockets blasting - thanks to a pair of our Large Blue Bit Lights attached to a Flicker Effects Board!
If you have trouble clicking or tapping certain links, try right-clicking or holding and open in new tab.
Click or tap on "HD" for a high quality version of the instructions, or "Compressed" for a data saver version.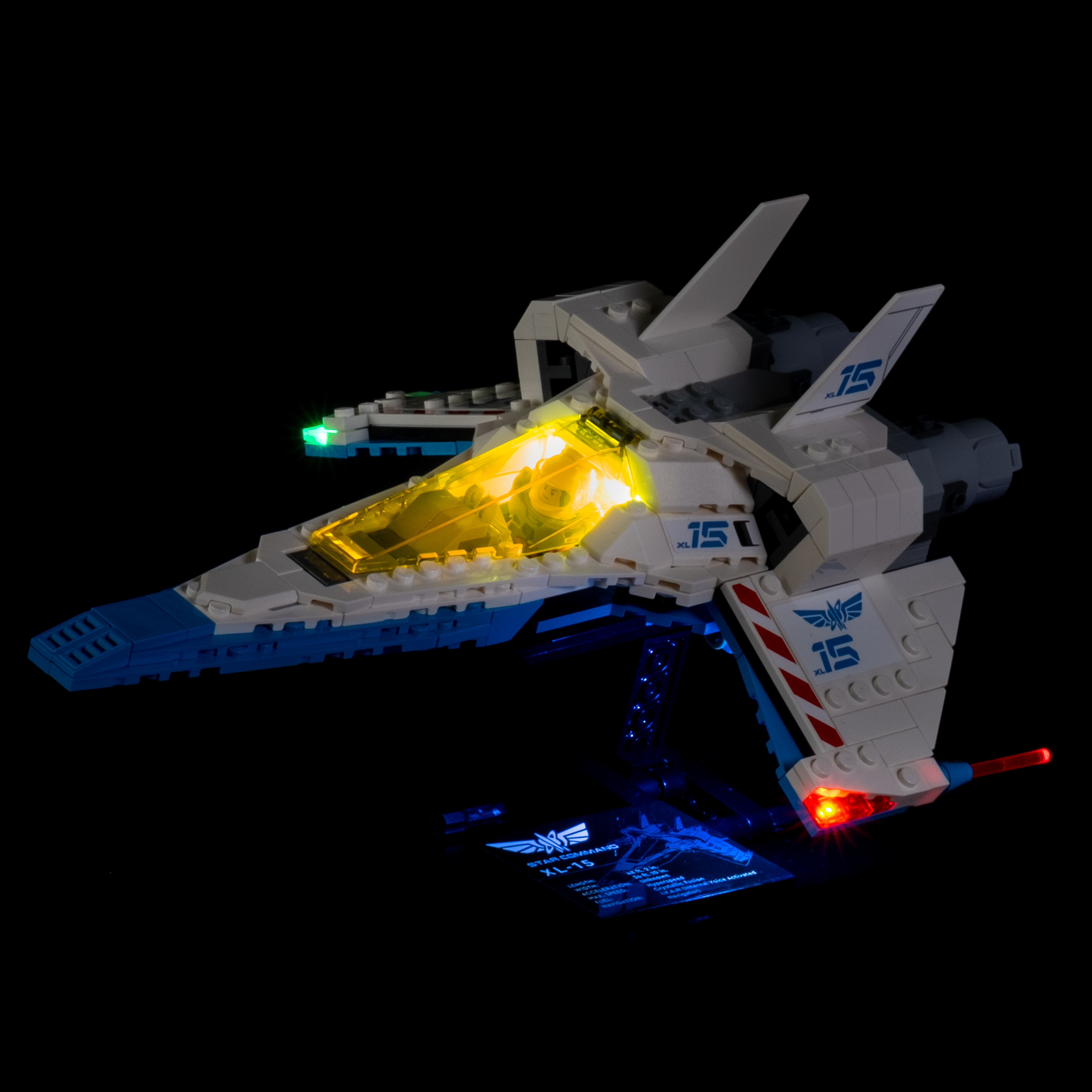 ---