10263 - Winter Village Fire Station
It's the holiday season and the hard-working town firemen are putting on a show to bring the yuletide cheer. The LEGO® Winter Village Fire Station is adorned with decorations to help usher in the festive spirit and now with our light kit, you can create some holiday magic of your own.
If you have trouble clicking or tapping certain links, try right-clicking or holding and open in new tab.
Click or tap on "Instructions" to view the guide for this lighting kit.
IMPORTANT NOTE: Flat and Round Battery Packs (CR2032) have been removed as of June 2022 due to child safety regulations.  Please use the 50cm Connecting Cable in place of the Battery Packs.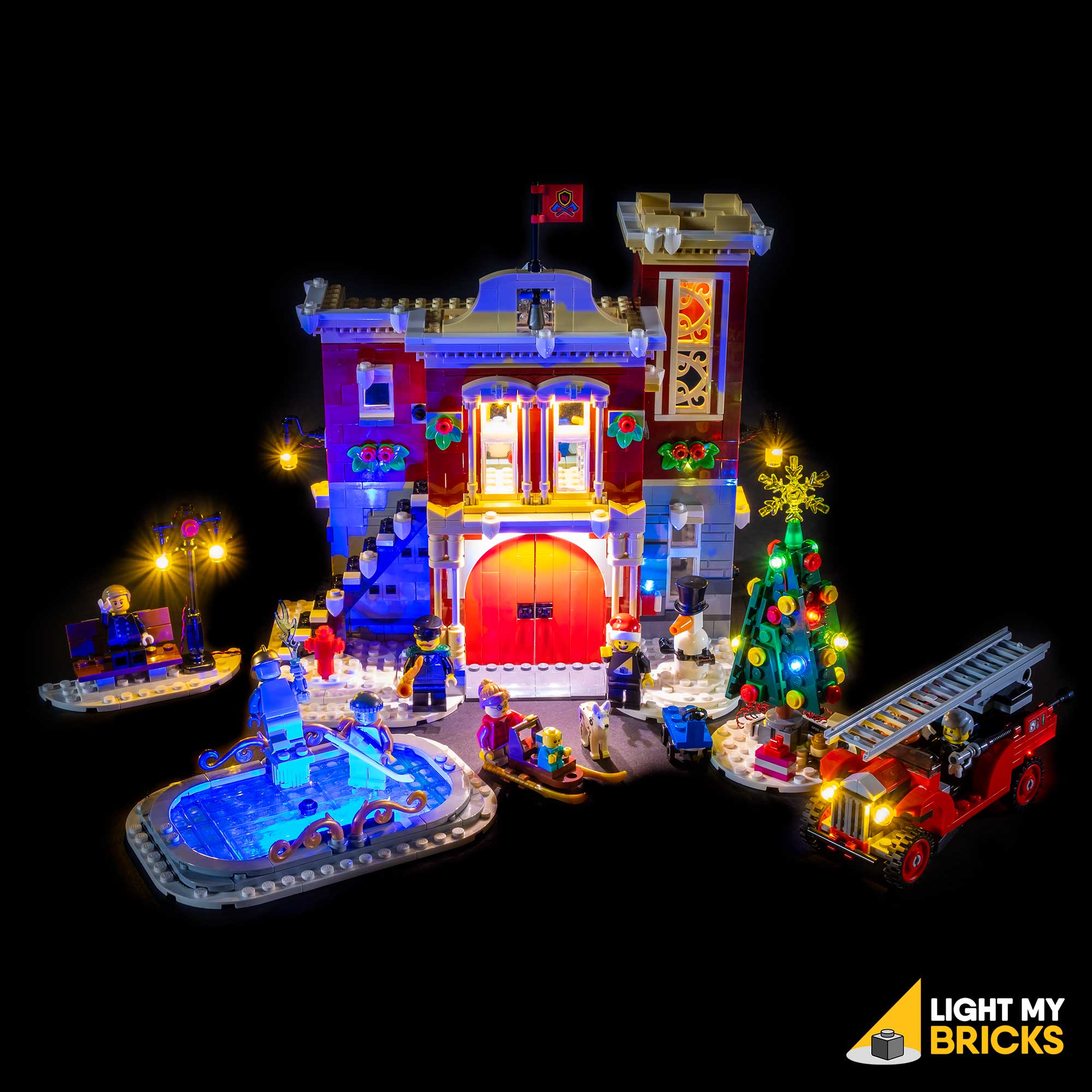 ---